Members of Elks Lodge 380 participated in a "Farmers to Vets" Food Distribution Event, May 29, sponsored by "Celebrating Teachers" and held at the Lodge.
Members distributed and delivered boxes of food to Jackson House, The Salvation Army, VFW and the "Potters' Shed," while the remainder of the boxes from a full semitrailer truck to veterans who came to the Lodge to pick up their boxes of food.
Each box contained fresh corn, vegetables, cottage cheese, frozen chicken, and was accompanied by a gallon of milk.
Twenty-six Lodge 380 Elks members and two members of Emblem Club No. 194 participated in the event.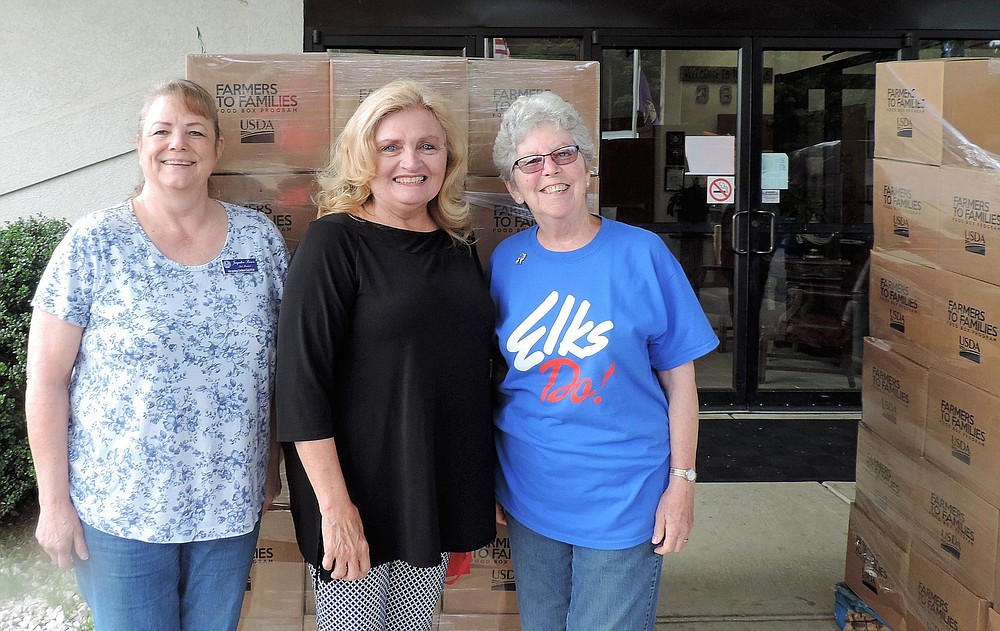 From left are Jackie Brown, chairman, Americanism Committee Emblem Club No. 194, Karen Sanders, coordinator of "Celebrating Teachers," and Kacky Carey, chairman of the Americanism Committee, Elks Lodge 380. - Submitted photo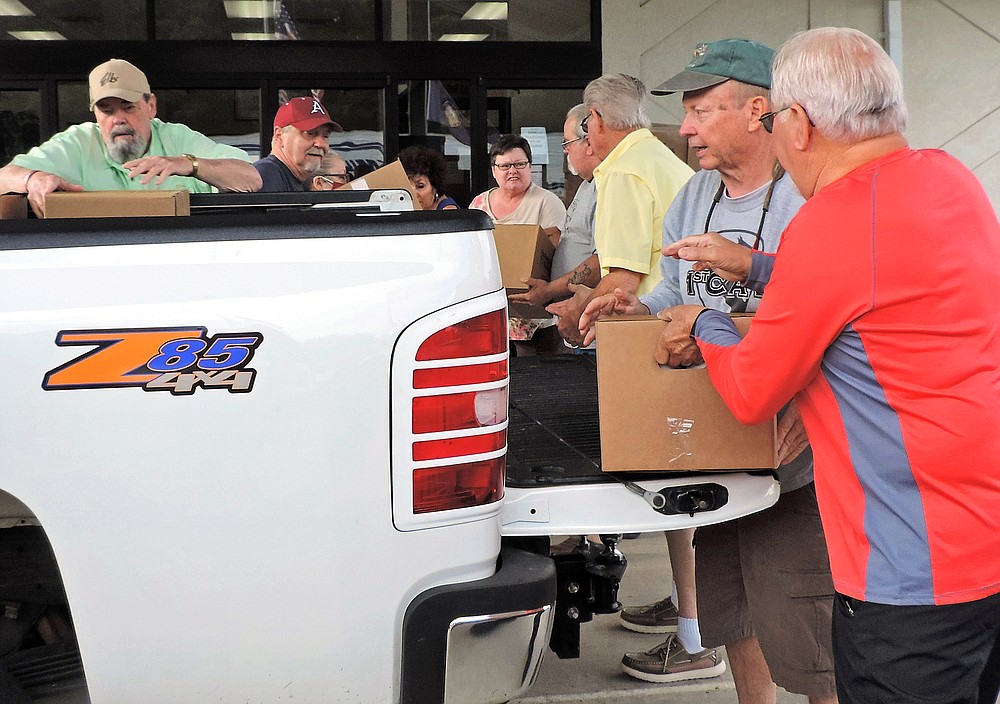 From left are Bill Sams, PER, Buddy Sweet, Leading Knight, Vicki Boyd, spouse of a member, Tommy Boyd, Tiler, and members Ray Koon, Pat Lynch and Freddie Broyle. - Submitted photo