A former Hot Springs man who shot two other local men in 2018 during an altercation at a local tire store was sentenced to eight years in prison Tuesday after pleading guilty to multiple charges in Garland County Circuit Court.
Demarion Deshaun Banks, 28, who now lists a Glenwood address, pleaded guilty to two counts of first-degree battery and was sentenced to eight years on each count, and to four counts of aggravated assault, and was sentenced to six years on each count, all to run concurrently, for the Oct. 8, 2018, shooting behind Tire Express, 635 E. Grand Ave.
Deputy Prosecutor Caitlin Birrell said Banks had no prior felony history before the shooting so that was a factor in his sentencing, but noted he is now a convicted felon so he won't be able to own or possess a firearm after his release and he is now classified as a habitual offender with six prior felonies.
Birrell said the case was delayed multiple times after Banks pleaded not guilty by reason of mental disease or defect to allow for mental evaluations and he was found not fit to proceed at one point. After treatment, he was later found fit to proceed and was set for the hearing this week.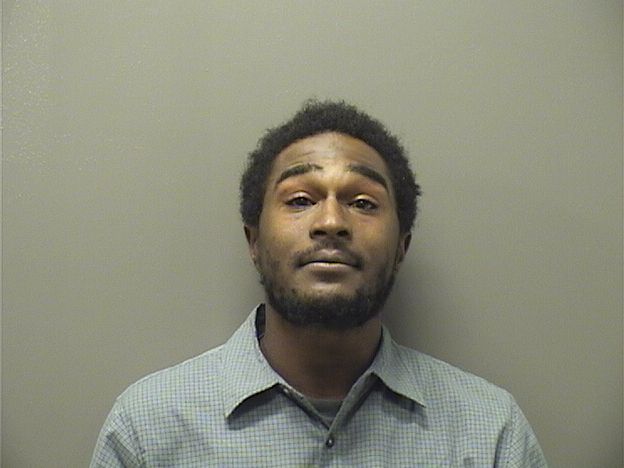 Demarion Deshaun Banks - Submitted photo
The shooting occurred shortly before 4 p.m. on Oct. 8 and Banks was arrested a short time later after driving from the scene of the shooting to the Hot Springs Police Department about three blocks to the west, pulling into the front parking lot in his bullet-riddled car, where he spoke to detectives and admitted to the shooting before being taken into custody.
Banks was initially held on a $100,000 bond, but it was reduced to $75,000 after he pleaded not guilty on Oct. 10 in Garland County District Court and he was released on Oct. 15. The case was bound over to circuit court on Dec. 3, 2018.
A court order was issued at the initial district court hearing barring Banks from any contact with the two shooting victims, identified as Jordan Welsh, 25, and Jonathan Mason, 24, both of Hot Springs, three other bystanders Banks fired at, and the tire store itself.
According to the probable cause affidavit, on Oct. 8, at around 3:51 p.m., police officers responded to a shooting that had just occurred at Tire Express. Officers found the two victims with numerous gunshot wounds to their upper torsos.
Welsh's wife, 27, another female witness, and a male witness who were all at the scene at the time of the shooting told officers a Black male, later identified as Banks, had shown up at the business and shot both victims during an altercation.
After shooting the two men, Banks pointed the gun at Welsh's wife, the two witnesses and a fourth person who was not involved in the initial incident and began shooting in their direction, striking a vehicle. No one else was injured.
The female witness noted her 2-month-old child was sitting in her car, which was parked adjacent to the vehicle that was struck by gunfire. In earlier reports, police noted the one bystander fired back at Banks before he fled the scene.
Based on court records, Banks had only misdemeanor and traffic violations prior to the shooting. He was arrested on April 9, 2018, on a misdemeanor charge of carrying a weapon, involving a 9-mm handgun. He pleaded guilty on April 17 and was sentenced to one year in jail, with the entire sentence suspended, and fined $285. He also forfeited the gun to police.