The Hot Springs Children's Dance Theatre Company will present "The Nutcracker" ballet beginning Friday.
"The Nutcracker" ballet is the story of a young girl, Clara, and her toy nutcracker as their adventure unfolds one Christmas Eve.
"As they are magically transported to the faraway land of the sweets. The creative team of 'The Nutcracker,' in 1892 Russia created a story based on the tale of celebrated author ETA Huffman. A story that any affluent St. Petersburg family knew and loved. Food was the theme of the characters and dancers brought to life, beginning with the Spanish 'chocolate' dance, which recalled the introduction of chocolate beans to Europe following the Spanish Conquest in South America. The sultry strains of the Arabian dance follow, evoking the warmth of the Middle East, where coffee was cultivated for centuries. Tea -- represented by the sprightly Chinese dance -- was traditionally the most recognizable in the ballet, with several incorporated tea-drinking gestures and stylistic movement," a news release said.
"Interrupting the banquet was originally a buffoons or jesters dance (set to the stirring Russian trepak) and the Dance of the Mirlitons, with its delightful scoring for flutes. And well you may ask, what is a mirliton? Are those stripy sticks grasped by the dancers meant to be candy canes? Or are they some kind of reed pipe?
"Confusingly, a mirliton is both a small sweet French cake and a type of musical instrument that produces 'a course, reedy sound,'" it said.
The Hot Springs Children's Dance Theatre is "once again excited to bring this wonderful ballet wrapped in history, art and dance the Hot Springs Community. Candy did not always come all wrapped up in fancy packages as it does today, the true sugar plum of yesteryear has more in common with today's M&M or Skittle. Nor did coffee and tea come in cans but came tossed in sack over the bows of ships, arriving as delicacies from the far east," the release said.
Performances are Friday, Saturday and Friday, Dec. 3, at 7 p.m., and Saturday, Dec. 4, at 1 p.m., at LakePointe Church, 1343 Albert Pike Road.
Tickets are $10 for students and $20 for adults, general seating, and preferred prices are $15 for students and $30 for adults. Visit http://www.hscdtc.org/tickets/ or call the Hot Springs Children's Dance Theatre Company at 501-655-6815.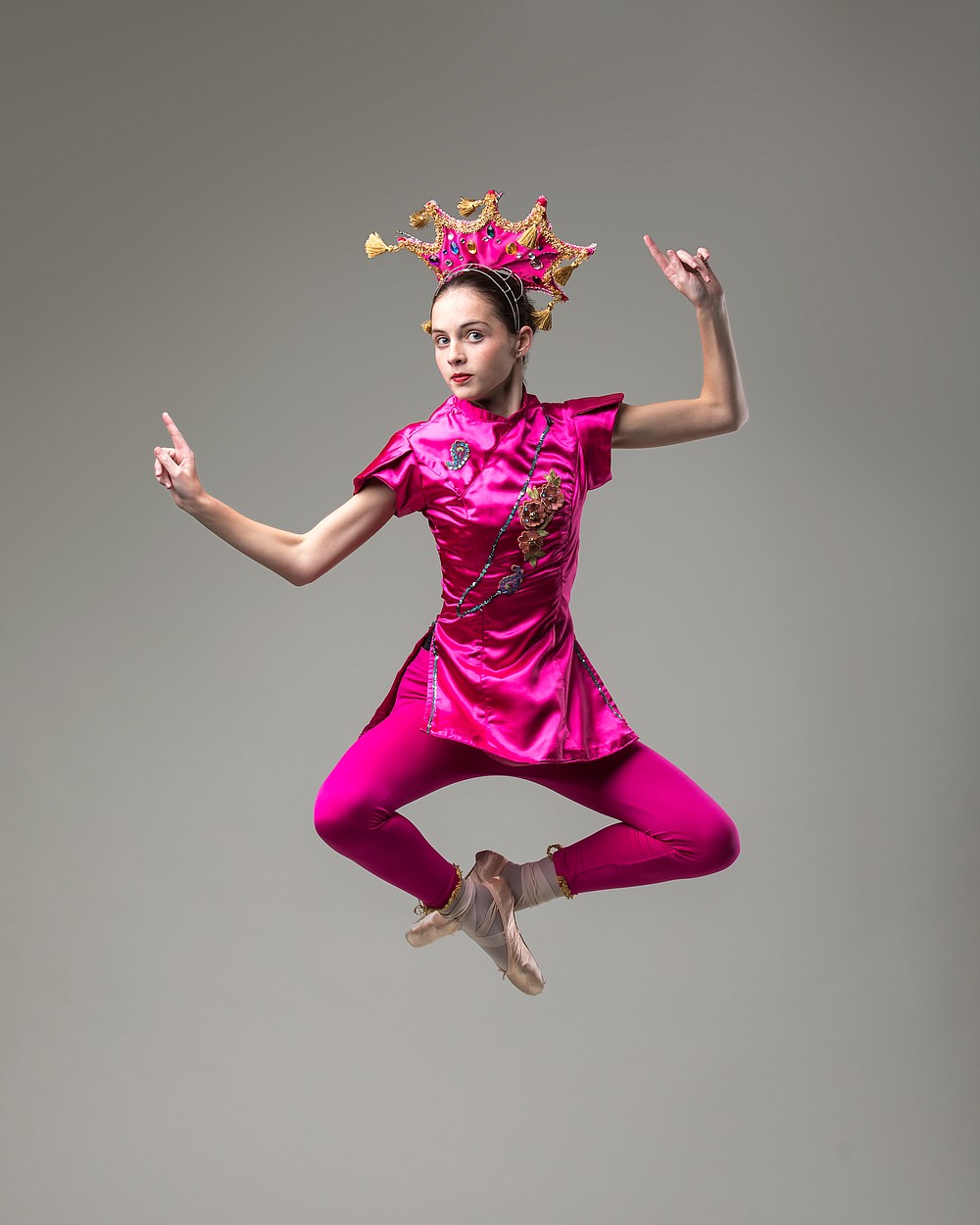 Chloe Powell, 14, an eighth grade student at Lake Hamilton Junior High School. - Submitted photo