Arkansas Duck Stamp artist Mike Marlar will address the Garland County Audubon Society when it meets at 6 p.m. Thursday at Entergy Park's Waterfall Pavilion, 530 Lake Park Drive.
Attendees are asked to be vaccinated, wear masks, and respect social distancing. Lawn chairs are suggested.
Marlar, of Marlar Engineering, will speak about the relationship between art and the well-being of birds and bird habitat. "Marlar is an avid art historian and twice the artist behind Arkansas' Duck Stamp. Mike is an engineer, businessman, artist, art historian and notable conservationist," a news release said.
"He was selected to paint of a group of Mallards landing in flooded timber for representation on the official AGFC Arkansas duck stamp. He is also a historian of how sportsmen, artists, and conservation groups can work hand in hand for a healthier biosphere," the release said.
He is a member of both Duck's Unlimited and Quail Unlimited and has been a spokesman for preservation of wetlands. He will speak about these issues, show his artwork and answer related questions at the Audubon meeting on Thursday.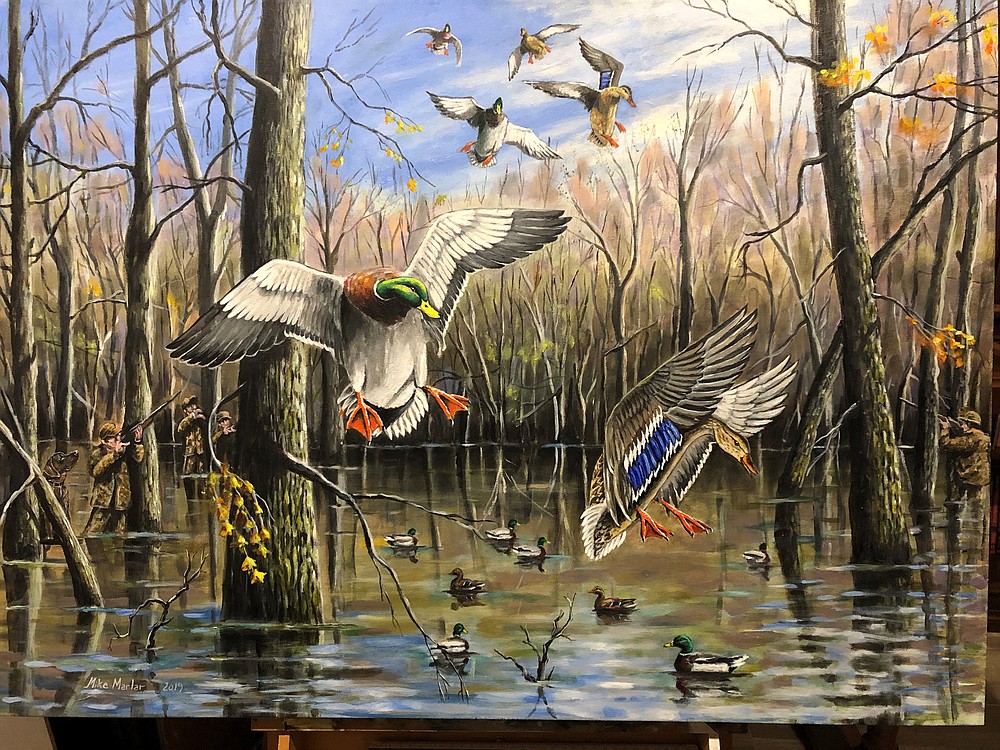 Mallards land in flooded timber in a painting by Mike Marlar. - Submitted photo