The Hot Springs Board of Directors' consent agenda Tuesday night included an item doling out more federal relief to low- and moderate-income families affected by COVID-19.
The item authorized the city to use its $11.37 million allocation from the American Rescue Plan Act to purchase $50,000 in credits from the Arkansas Foodbank. The board had already allocated $50,824 for food credits from the $572,399 in U.S. Department of Housing and Urban Development Coronavirus Aid, Relief and Economic Security Act funding the city received as one of HUD's more than 1,200 entitlement cities.
According to information presented to the board, the CDBG-CV funding assigned credits that Jackson House, The Salvation Army, FaithPointe Ministries and LakePointe City Church used to provide 23,936 prepared meals and food boxes for people experiencing food insecurity. As of mid-August, three of the four nonprofits had redeemed all of their assigned credits. A fourth is on pace to exhaust its allotment by next month.
The city said 85% of the credits have been expended, and no additional CDBG funds are available for credits.
"Arkansas Foodbank and its four local partner agencies have met expectations throughout the administration of the CDBG CV funded meal and food program, have staff and capacity to continue administering food credits and programs and there have been no issues or concerns identified during monitoring and reporting," the request for board action said.
"Contracting once again with the Arkansas Foodbank through subagreement to purchase and distribute $50,000 of ARPA-funded food credits to their partner agencies to address the continued economic impacts of COVID-19 on low- to moderate-income residents experiencing food insecurity will allow a successful effort to continue with a minimum of delay."
According to the U.S. Bureau of Labor Statistics, the Hot Springs Metropolitan Statistical Area's unemployment rate peaked in April 2020 at 15.7%. It remained in double digits through June of that year. The rate fell to 5.4% in July 2021, according to BLS' preliminary report, but the city's nonprofit partners said there's still a need for food assistance.
"Arkansas Foodbank local partners participating in the program report continued elevated demands for prepared meals, boxes and pantry service for households experiencing food insecurity due to COVID-19 related financial hardship, and anticipate increased needs when the eviction moratorium ends on Oct. 3," the request for board action said.
Last month the board allocated $100,000 of the city's ARPA funding to continue the rent and utility assistance program started with CDBG-CARES Act funding. According to information provided to the board, the Ouachita Behavioral Health and Wellness-administered program has provided rent assistance for 49 low- to moderate-income households and utility assistance for 31 qualifying households.
Payments were made directly to landlords and utility providers, and late fees were not eligible for payment.
Localities have until the end of 2026 to spend their ARPA allocations.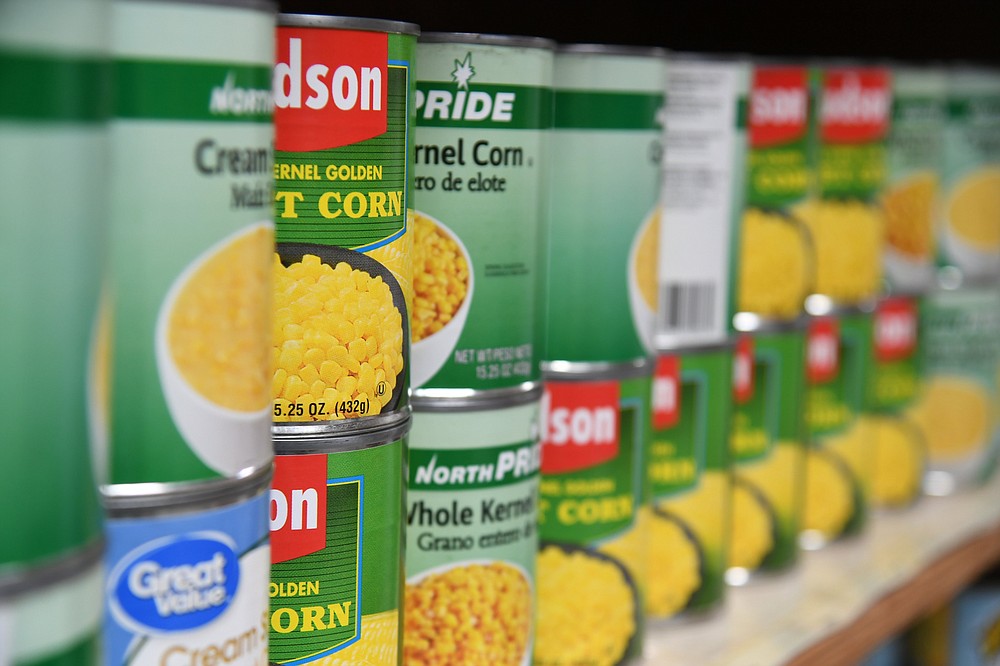 Cans of corn sit in the Salvation Army's food pantry on Tuesday. - Photo by Tanner Newton of The Sentinel-Record