The Garland County Master Gardeners' Yard of the Month for September is the home of Mark and Anna Stanley on Winchester Point.
The Stanleys have "taken an overgrown hillside and turned it into a terraced garden of walkways, trees, shrubs and flowers. The hillside features a long, winding path to the lake surrounded by beds filled with azaleas, hydrangeas, elephant ears, peony, snapdragon, coneflower, forsythia and rosemary. There are large oak trees as well as Japanese maple, dogwood and crape myrtle. Another bed on the side of the house is filled with ferns, hosta and ivy. The front of the house is landscaped with azaleas, hosta, sweet olive, loropetalum and Japanese maple," a news release said.
Nominations for consideration for Yard of the Month winners are being accepted. Call the Garland County Extension Service Office at 623-6841 or Master Gardener Carolyn Davis at 525-6449.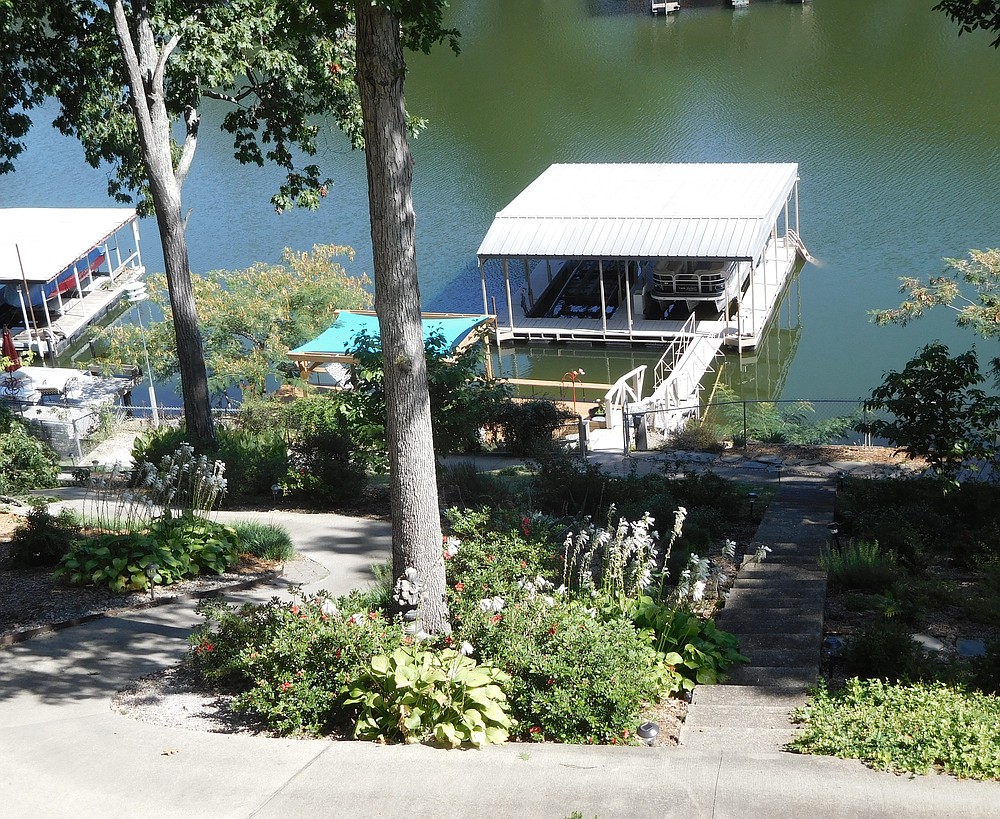 The home of Mark and Anna Stanley on Winchester Point. - Submitted photo