Captain Tracy Brinlee of The Salvation Army of Hot Springs has been deployed to Louisiana to help victims of Hurricane Ida even as her husband, Captain Bryan Brinlee, returns from his deployment in the same area.
Tracy Brinlee was deployed Friday to support the Incident Command Center in Gonzales, La., and will serve as the safety officer for The Salvation Army's ongoing disaster response operations.
Bryan Brinlee will return this week from serving in the same area on a mobile feeding unit.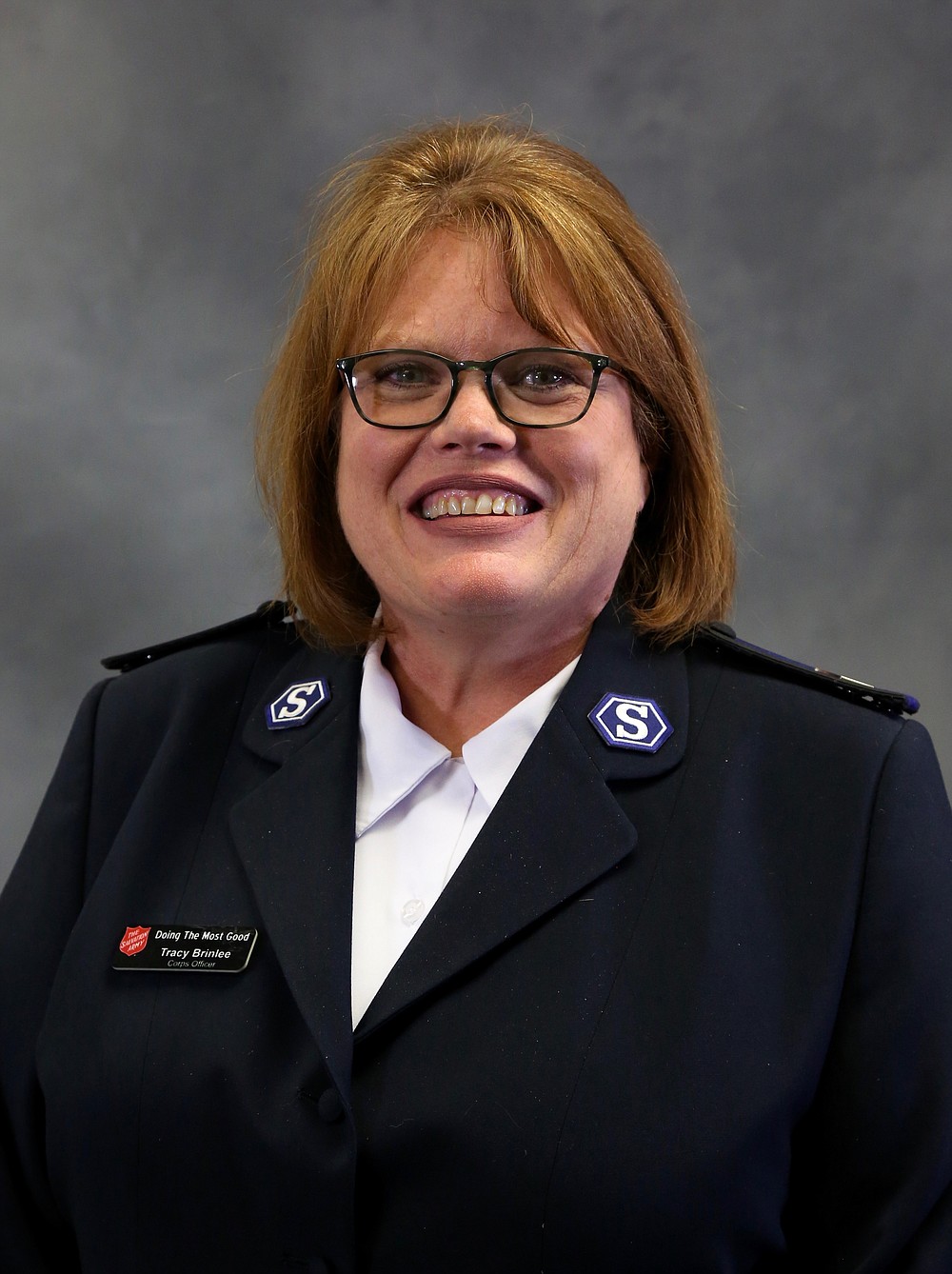 Captain Tracy Brinlee - Submitted photo
"I will be monitoring to make sure that the environment is safe to try to prohibit personal injuries for those volunteering and serving," Tracy Brinlee told The Sentinel-Record.
"For example, I will be making sure that everyone has a mask and gloves on, and everyone is wearing their seat belt. We'll do COVID checks every morning, take temperatures and then ask them if they're exhibiting any symptoms and how they're feeling," she said. "And then just doing pretty much mental wellness checks to make sure that everything's OK."
She said everything went well with her husband's deployment, noting he served 14 days in some of the areas hit hardest by the storm. "He did tell me they started getting electricity," she said. "A Dollar General has opened up now close to there, but there's still no electricity or water."
"There's still a lot of areas in Houma, Grand Isle, and Cocodrie that are without power. Our group did more on the southern side of Louisiana. They're still without power and electricity. They were the hardest hit. So that's where there is the most devastation," Susan Beam, The Salvation Army's emergency disaster service manager, told The Sentinel-Record.
"A lot of people are being told that they will not be able to return home for a very extended time, if ever. Several truckloads of water were taken down there and reefer (refrigerated) trucks of food, so that we can cook and get those starved-out hot meals. Cleaning kits are available and have been dispersed throughout the communities already and more will be forthcoming," Beam said.
Donations seem to be going well, Beam said, noting, "There's been a few donations coming in from some larger Walmart types and things like that for food and water. But those go really quick. I know people in the community are asking for ice, which is a commodity that we're having a hard time getting ahold of down there. But as far as giving the community has been really great about giving."
Beam said monetary donations are best because the money goes directly to those affected by Hurricane Ida.
"It allows us to buy in bulk what we need to serve," she said. "I know speaking to some friends of mine who live in that area, one area needs more food than water, because there was a donation of water. Other areas need more cleaning supplies. So with us having those capabilities and connections, we can use those donated dollars to buy in bulk those items. We can disperse (them) and each community gets exactly what they need."
Donations can be made at https://www.helpsalvationarmy.org, or mailed to The Salvation Army, P.O. Box 1959, Atlanta, GA 30301. All checks should be designated as "Disaster Relief -- Hurricane Ida."
Donations can also be made by calling 800-SAL-ARMY (800-725-2769), or by texting GIVE to 52000 to donate $10 automatically through cellphone billing, on most providers' networks.