Hot Springs police responding to a burglary in progress Friday afternoon arrested a local woman after surrounding the house and a local man after he briefly fled on foot.
Angel Lanette Hammond, 41, who lists a Holly Street address, and Brentten Laray Bryant, 29, who lists a Pinewood Street address, were both taken into custody around 3 p.m. Friday and each charged with a felony count of residential burglary, punishable by up to 20 years in prison. Bryant was also charged with a misdemeanor count of fleeing.
Bryant was being held on a $5,500 bond and Hammond on a $5,000 bond and both were set to appear Monday in Garland County District Court. Neither lists any previous felony history.
According to the probable cause affidavit, shortly after 2:30 p.m. Friday, police responded to a residence in the 400 block of Mountain View Street regarding a burglary in progress reported by a neighbor who saw a Black man and a white woman entering the residence.
Officers checked and found the front door was locked so they began to surround the rear of the house. As officers rounded the corner toward the rear, a man, later identified as Bryant, fled from the residence on foot headed toward Jeffries Street.
Officers reportedly announced themselves and yelled for Bryant to stop, but he continued running one block east and then south before he was finally apprehended and taken into custody.
Other officers who had surrounded the residence noted an open rear window with the screen missing so they began to call out for whoever was inside to exit the house. After a few moments, a woman, later identified as Hammond, finally emerged onto the front porch and was taken into custody.
The homeowner was contacted and he confirmed no was supposed to be at the residence and that he didn't know Hammond or Bryant.
After being read their rights, both Hammond and Bryant allegedly admitted to being inside the residence.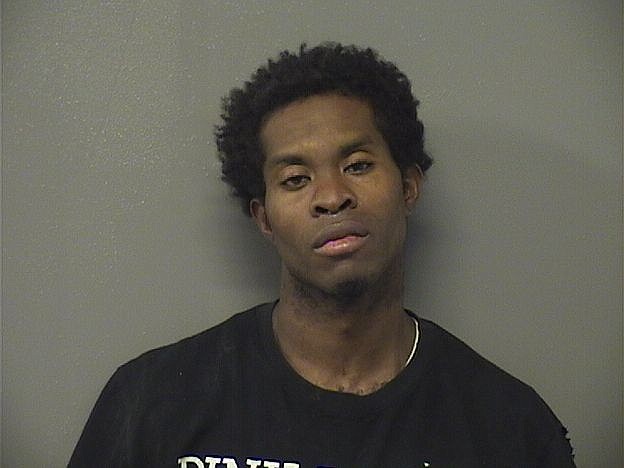 Brentten Laray Bryant - Submitted photo