After it was canceled in 2020 due to the COVID-19 pandemic, the annual Friends of the Library book sale returns this year on Friday and Saturday, with all the money raised going to benefit the Garland County Library.
Peggy Young, Friends board president, said that they are making the sale as safe as they can.
Video not playing? Click here https://www.youtube.com/embed/ZeUSgC0DxZ4
"One of the things we have done this year is we'll have some signs. We're going to create a one-way traffic situation to where when you come in to the library, and go through the auditorium, we're going to have it as an entrance only, and then what we are going to do is in the very back corner, near the stage, there's a fire door. We're going to use that as an exit," Young said.
"What we're hoping, in addition to the COVID requirements for the library, this will keep people flowing and moving so they don't get bunched up at the entrance," Young said. "I know some people are a little uncomfortable coming into public places still."
The books that will be on sale were donated to the Friends of the Library. Young said that during the pandemic, they have seen a lot of donations. "We have received some very good donations this year. I think people, because they were cooped up at home, did a lot of cleaning out and they brought a lot of it here," she said.
"We've had some really fine donations here, really good books," Young said.
The sale is open to members of Friends of the Library from 9 a.m. to 5:30 p.m. Friday. On Saturday, it will be open to the general public from 9 a.m. to 5 p.m.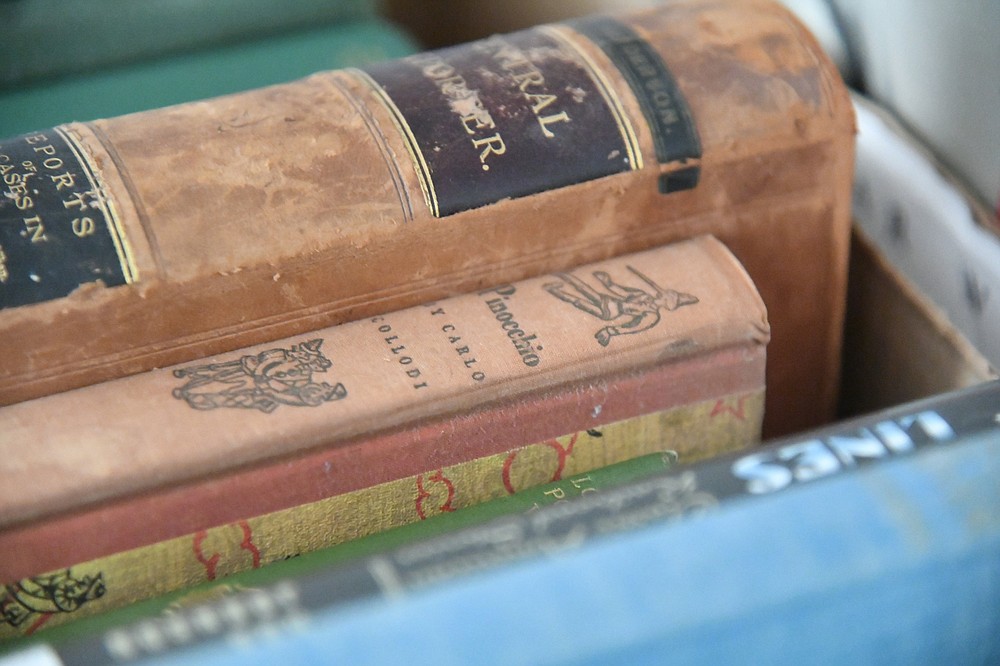 Books, such as this copy of "Pinocchio," will be included in the Garland County Library's annual book sale. - Photo by Tanner Newton of The Sentinel-Record
Peggy Young, Friends of the Library board president, loads donated books onto a conveyor belt to be sent to the top floor of the library. The books will be on sale Friday and Saturday during the library's annual book sale. - Photo by Tanner Newton of The Sentinel-Record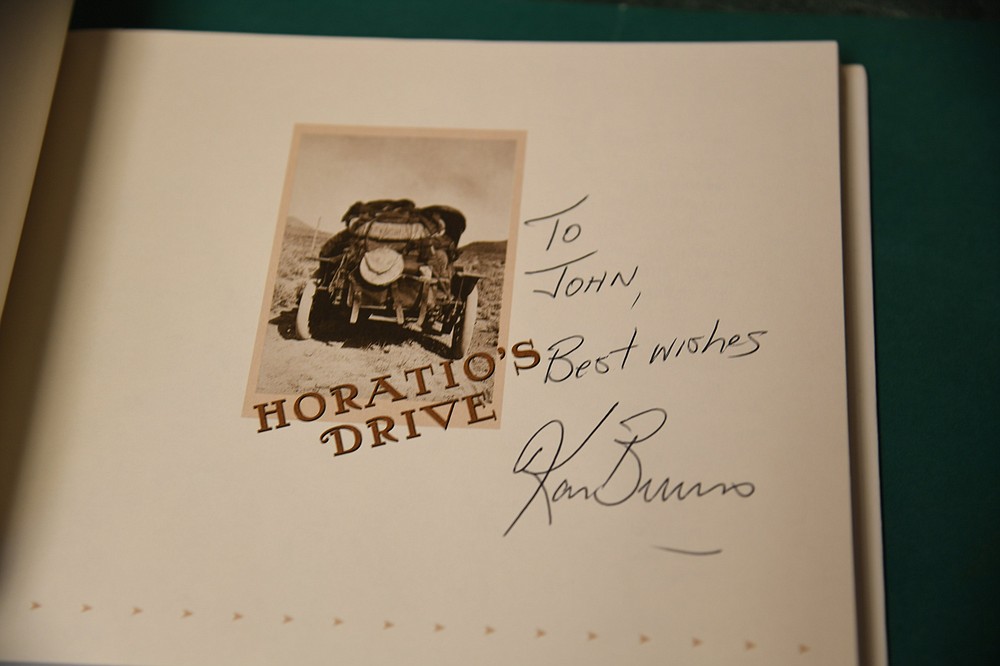 Several autographed books, such as this one signed by Ken Burns, will be available at the Garland County Library's annual book sale. - Photo by Tanner Newton of The Sentinel-Record