Village Bible Church to feature Bates Sunday
HOT SPRINGS VILLAGE -- Gary Bates, CEO of Creation Ministries International, will speak at Village Bible Church, 100 Ponderosa Way, on Sunday as to why the Bible, in particular the book of Genesis, should be taken at face value.
"For both skeptics and those who want to have answers in order to defend their faith," a news release said, Bates will speak on "Creation Not Confusion" at 9:15 a.m., "Dinosaurs & Fossils: Amazing Evidence for Creation," 10:30 a.m., and "Why is there death and suffering?" at 6 p.m.
Bates has been involved in the creation/evolution debate for over 30 years, and is an international speaker, writer, and reviewer for the internationally renowned Creation magazine, the release said.
"He is well known for giving passionate and motivational talks on the Gospel implications and why this is of foundational importance to everyone.
"Though he was once a convinced evolutionist, the creation message had a dramatic impact on Bate's life. He is now a biblical creationist with a heart to communicate this life-changing information to the average 'person in the street,'" it said.
Email [email protected] or call 501-922-0404 for more information.
Roanoke offers musical tonight
Roanoke Missionary Baptist Church, 236 Whittington Ave., will offer a musical at 6 p.m. today.
Special guests will be The Golatte Links of Harmony and Pastor T.W. Scott & The Singing Revs.
Youths gather for a Save The Youth Ministry Event. - Submitted photo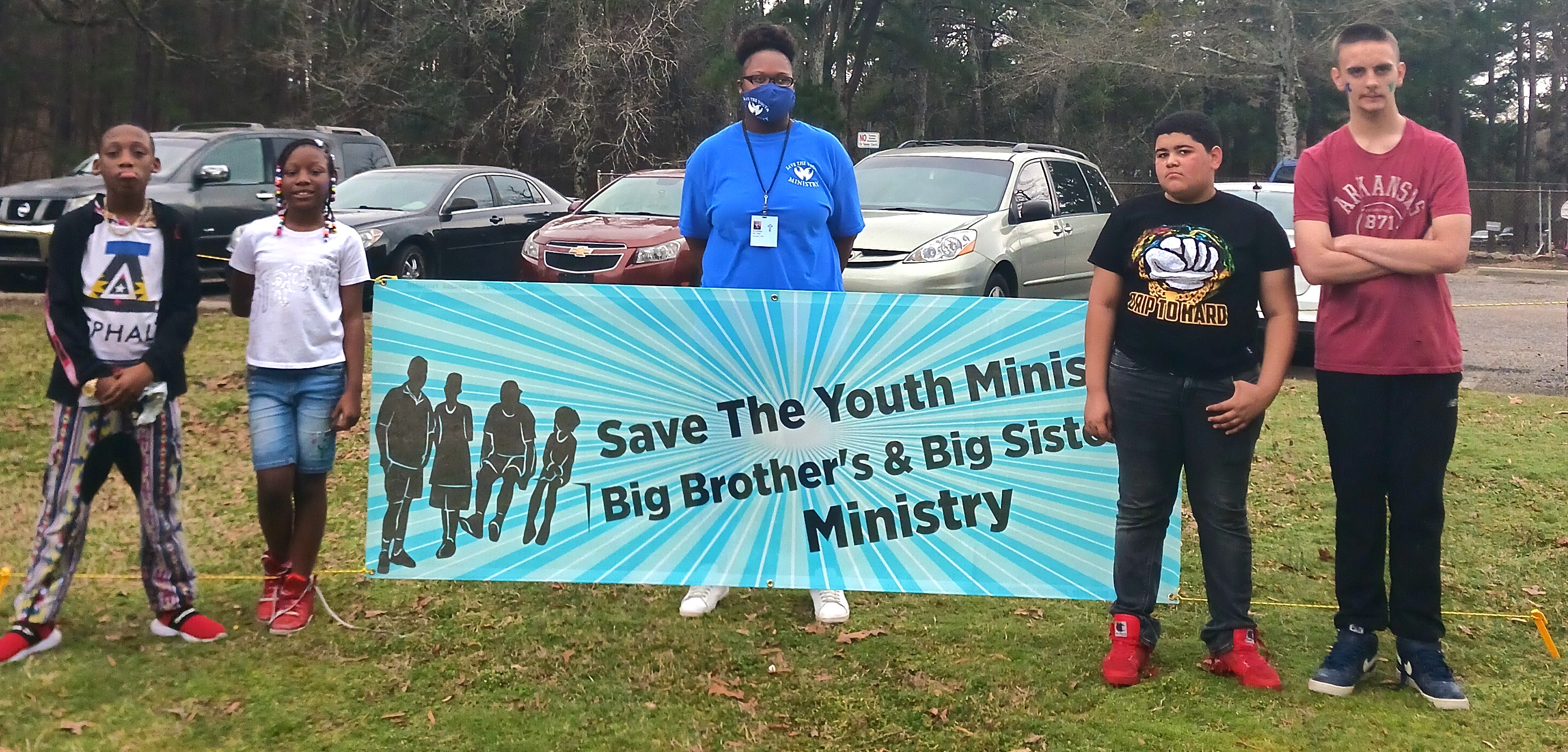 Youths gather for a Save The Youth Ministry Event. - Submitted photoSave The Youth Ministry holds an event March 5
Save The Youth Ministry, a Big Brothers and Big Sisters Ministry, held an event on March 5 at Family Park.
Deidra Dee Burns-Morris, its founder and minister, started the ministry "with the vision of God," a news release said.
"Our mission is to help our youth in our surrounding communities to come together and become positive individuals in the word. We are not here to take the place of their parents. We are not here to take anyone from their beliefs. Over the years we have seen our youth in our community take a dangerous path," it said.
There were numerous cash and gift card winners.
Email [email protected], visit http://www.savetheyouthministry.com, or call 479-225-8991 from 9 a.m. to 5 p.m. weekdays for more information.