Emblem Club installs new officers
March 23, 2023 at 4:00 a.m.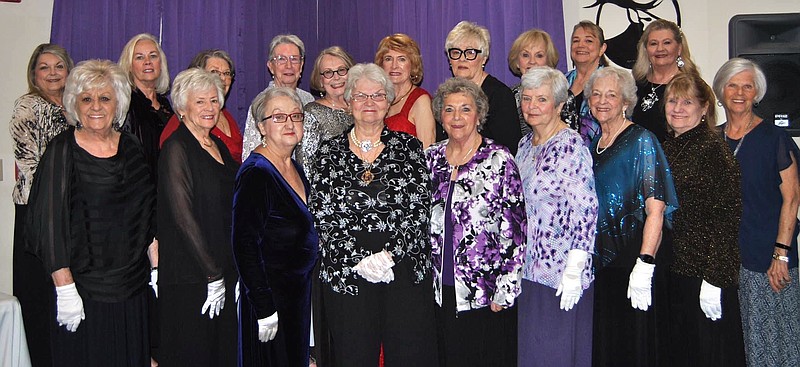 Front, from left, are 2nd Assistant Marshal Sharyn Cole, 2nd Guard Barbara Bradstreet, Junior Past President Pam McDaniel, President Connie Hope, Past Supreme President Nancy Harris, 1st Guard Claudine Parker, Chaplain Diann Northern, Trustee Pam Gruber, and 1st Assistant Marshal Patricia Sitzenstock; and back, from left, 2nd Vice President Jerri Tollett, Press Correspondent Carole Harper, Marshal Sally Hatten, Corresponding Secretary Doreen Wilson, Historian Donna Shepard, 1st Vice President Kaye Park, Treasurer Beverly Goodridge, 2nd Trustee Melodee Dellingham, Recording Secretary Jackie Brown, and 3rd Trustee Ginger Yates. Not pictured is Financial Secretary Diann Lowery.
The 2023-2024 Officers for Hot Springs Emblem Club No. 194 were installed at Elks Lodge 380 on March 19.
Print Headline: Emblem Club installs new officers
Sponsor Content