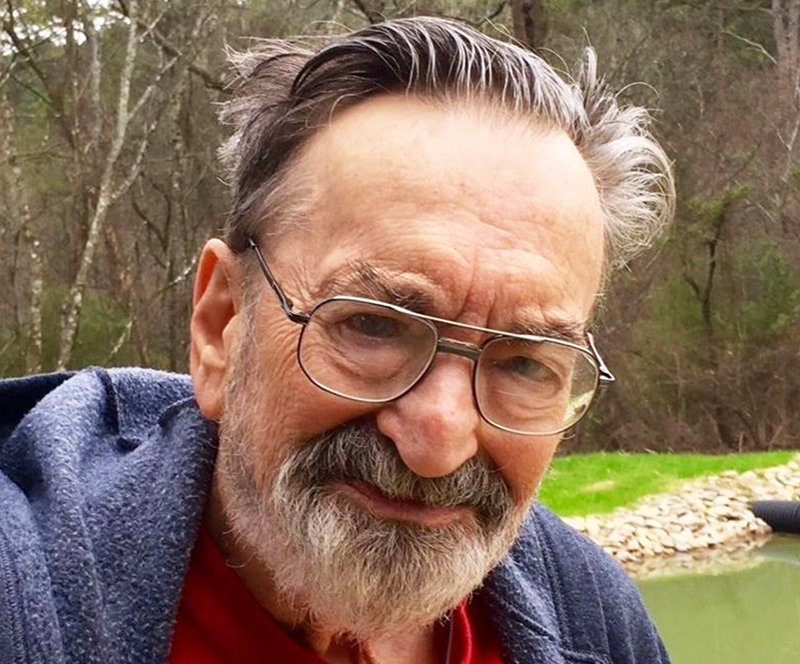 Brooks
Poet and environmentalist Al Brooks will be this week's featured poet for Wednesday Night Poetry at Kollective Coffee+Tea, 110 Central Ave.
The regular open mic session for all poets will begin at 6:30 p.m. Brooks will begin at 7 p.m., followed by another round of open mic. Admission is free and open to all ages.
Born in Brooklyn, N.Y., in 1931 in a tilted house, 87-year-old Brooks jokes that "this may account for the devious paths my life has taken," a news release said. The selective service chose Brooks to be a rifleman in the Korean conflict, and after his service ended, he earned his degree from the City College of New York. He spent 25 years making his career in electronic engineering.
After his first marriage was dissolving in 1970, he met Jane, the love of his life and the beautiful subject of many of his poems. "I was madly in love with Jane for 42 years until cancer took her," Brooks said in the release. "It was her idea to move to Arkansas and establish a self-sufficient homestead."
They built their house together in Waldron, established a garden, raised livestock, and engaged in a slew of homesteading activities. In his spare time over the years, Brooks dedicated himself to environmental and political causes, acted as biomedical engineer in their local hospital, drove an ambulance, became a firefighter and firefighting instructor, and contributed environmental articles weekly to the Waldron newspaper for more than 12 years. In 2008, he was awarded the Arkansas Sierra Club's Environmental Journalism Award for his weekly column "Earth News & Views."
When asked about his poetry, Brooks said, "I have always loved poetry, and after meeting Jane, I began writing little poems for birthdays, anniversaries, Valentine's Day, or whenever events gave me an excuse. I enjoy exploring many forms from haiku to free verse to word play."
Hearing Brooks read his poems, it is always evident that his love for his wife was a great and lasting creative inspiration. This is his third time to feature at Wednesday Night Poetry, since his debut in 2017 at age 85. WNP founder and longtime host Bud Kenny will be the guest host.
This week marks 1,585 consecutive Wednesdays there has been open mic poetry in downtown Hot Springs, since Feb. 1, 1989.
"WNP is always looking for fresh new voices and talents to feature, so come and share," the release said. Email the host, Kai Coggin, at [email protected] for more information.
Entertainment on 06/11/2019
Print Headline: Poet, environmentalist featured at WNP
Sponsor Content
Comments