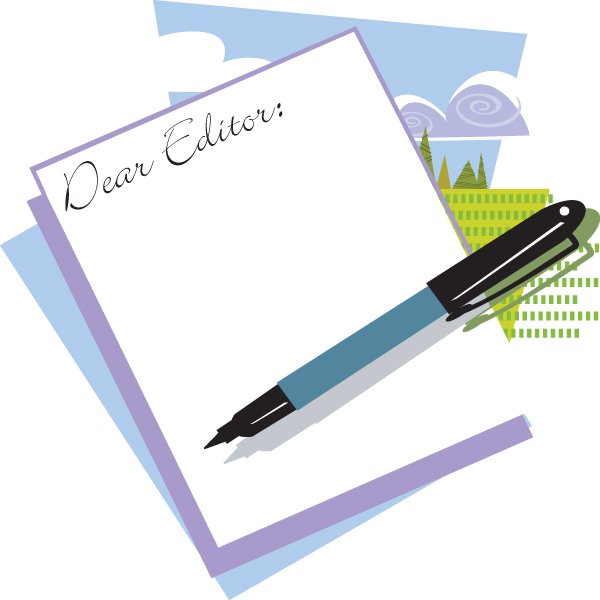 Leave the cows alone
Dear editor:
How long have cows been around? If they are responsible for destroying the Earth's atmosphere, we should have all been "blown" away eons ago.
Maybe AOC doesn't have a Bible. Maybe she doesn't know that God controls our weather. Like telling Noah to build the ark because of man's (not cows') disobedience it was going to rain for 40 days and 40 nights, flooding the Earth with only Noah's family and pairs of animals being saved. Cows were here before the 969-year-old Methuselah!
AOC and the other "New Green Deal" socialists are worrying about the wrong things. How about showing some emotion over millions of innocent little babies being deprived of life? Willingly defending the guilty parties and condemning the innocent. It's hard to believe that millions of human beings have got it so backward! The babies are innocent of any wrongdoing!
And leave the cows alone. What about my ice cream? My favorite food!
"Sunshine Week" -- a March 13 article, Page 9A, concerned about newspapers dying -- a few pro-conservative articles, (maybe front page) subscriptions would go up.
God Bless America and President Trump. America, bless God!
Mary Robinson
Hot Springs
Where is the talent?
Dear editor:
Thank God we have had two lupus events which were successful for 2019. However, we do not have too much work when it comes to the Lupus Talent Show which is held in Little Rock. The two volunteers who produce this great talent show work harder than anyone I know. This was the third year for the Statewide Lupus Talent Show and each year it has grown.
I was so very excited to see all of the wonderful talent they had to perform, a total of 21 contestants, only two brothers from Hot Springs were a part of the lupus fundraiser. I was shocked there were only two boys, 7 and 8 years old competing with mostly adults. They were so very happy and excited. The prizes were $1,000 first place, second prize was $500, and the third prize was $200, plus they each received a trophy. Not only did they have these prizes, but they also had Spirit awards, and drawing prizes.
My question, where are the people in Hot Springs? I know there is talent here. Many contestants had family members who were lupus patients and friends who have this cruel disease lupus. My husband and I really had a great time. In fact, we have enjoyed each show but you can see the growth. I imagine they had between 250 to 300 people in the audience.
This is a statewide event, it is open to anyone who lives in the state of Arkansas. It is well worth the donation. Look for this lupus fundraiser in March of each year.
Lupus patients, please try to get someone that you know who is talented to help you support the cause of lupus.
The chairpersons of this lupus event include a sister of our chairman of the board and a friend of her sister's. After three years of doing such a great job, we are all friends now. I thank God for sending them our way.
Jamesetta Smith
Lupus Foundation of Arkansas Inc.
The Muses did it again
Dear editor:
What a performance "Celtic Spring 2019."
Ms. Davidson has put together a wonderful program with a great performance by an Irish dancer. Excellent musical accomplishments and the projection of some Irish scenes were a great idea.
Michael and Hildegard Honold
Hot Springs
Editorial on 03/20/2019
Print Headline: Wednesday's Letters to the Editor
Sponsor Content
Comments