Morgan to address Republicans
Jan Morgan, commentator and local Hot Springs businesswoman, will be the featured speaker at the next monthly meeting of the Republican Party of Garland County on Thursday.
The RPGC meeting will begin at 6:30 p.m. Thursday at the Family Center of First Church of the Nazarene, 3804 Central Ave. Morgan will speak after the monthly business meeting. The public is welcome to attend. Admission is free.
"Morgan is an award-winning television journalist and during the past 27 years has been a contributor to numerous national publications, and television and internet news networks. She has appeared as a political analyst on Fox News, CNN, One America News, NRA-TV and 'Gun Owners of America.' Morgan has more than 1.5 million social media followers," RPGC said in a news release.
Morgan is a certified firearms instructor and owns and operates The Gun Cave, which is located in Garland County.
Morgan is a member of the Republican Party of Arkansas TUSK Club, the RPGC, the 4th District Republican Committee and Garland County Republican Women. She is the National Chair of 2A Women and National Spokesperson of Citizens for Trump.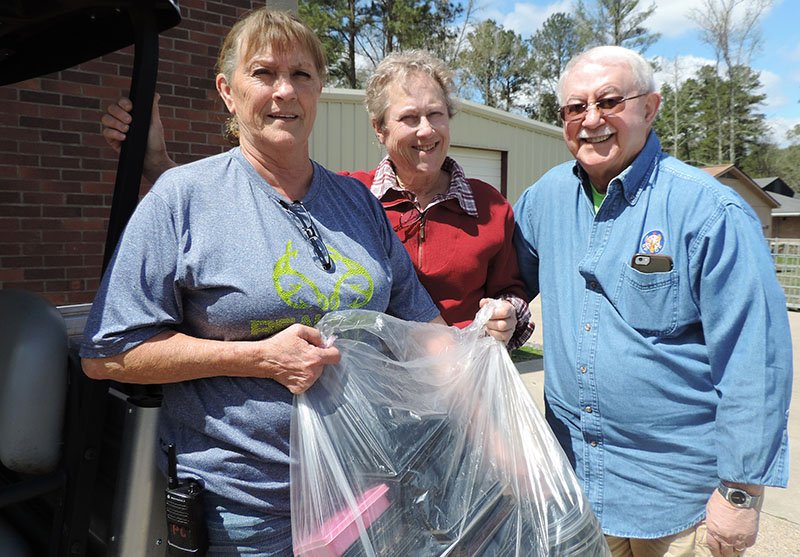 Submitted photo DONATION: Hot Springs Elks Lodge 380 members recently donated and delivered 80 nursery pots and seedling trays to the Arkadelphia Human Development Center for use in their greenhouse project. The Arkansas State Elks Major Project supports the state's five Human Development Centers both socially and financially. Above, from left, are Phyllis Cook, AHDC Maintenance coordinator; Linda Doherty, Elks member; and Herb Carey, ASEA chairman, Major Project. Below, Carey, right, with Pam Means, AHDC rehabilitation instructor.
Society on 03/29/2019