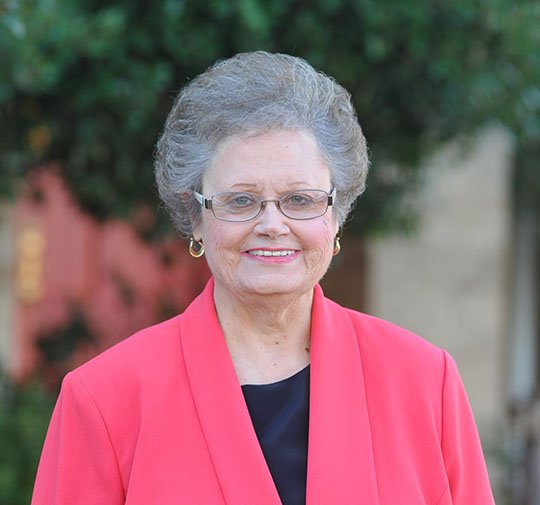 As the "merry month of May" rolls along in the Spa City and its environs, here's a "Thumbs-up" to the continuing curiosity and fun of keeping count of the winners to date in this year's $101,000 Hot Springs Fishing Challenge.
As of Monday, some 13 special tagged fish had been reeled in by anticipatory anglers for a total of $15,500 in prize money.
The 2019 challenge -- sponsored by Visit Hot Springs and the Arkansas Game and Fish Commission -- concludes at 5 p.m, July 31.
Meanwhile, here is a salutatory send-off and well deserved "Thumbs-up" to dedicated educator Joan Henry, who has retired from National Park College after 45 years as a faculty member, mentor, and passionate advocate for lifelong learning.
Henry was greatly influenced by the teachers in her own family and has worked hard to communicate to all of her students the keys to sustained success and the need to never stop acquiring knowledge.
Many thanks to Joan for her selfless service and best wishes to her as she looks ahead to new and challenging adventures.
On the subject of continuing education, here's a "Thumbs-up" to a pithy quote from best-selling author David Baldacci in his latest Amos Decker novel, "Redemption."
As one of the book's characters quips, "If you don't grow, you wither."
How true, how true.
Here is a congratulatory "Thumbs-up" to Bismarck Middle School student Ben Welch for his obvious artist's eye.
Out of 80 submissions in the Champions for Children's Angel One event that was open to the school's art students, Welch's shirt design was chosen as the winner.
The design will be featured at an Arkansas Children's Hospital fundraiser to benefit the Angel One helicopter program.
On a personal note, this writer sends out a "Thumbs-up" and a "Thank you" to the employees at the Albert Pike branch of the United States Postal Service on Hammond Drive.
A counter clerk cordially referred me to a supervisor after I explained my concern about delivery service. The supervisor listened attentively and responded courteously and the problem was resolved the very next day.
And finally, let's give a "Thumbs-up" and a hearty Razorback cheer to the 38-18 Arkansas women's softball team that on Thursday will play Tulsa (35-18) in the double-elimination Stillwater Regional of the NCAA Women's Softball Championships.
"Hip hip, hooray" to all 13 Southeastern Conference women's softball teams for making it to the tournament for the third consecutive year.
Regional play continues through Sunday; Super Regionals are from May 23-26; and the Women's College World Series begins May 30 in Oklahoma City.
The Thumbs Column appears in The Sentinel-Record the first and third Wednesday of each month. The newspaper welcomes readers' comments and suggestions, which should be submitted with a name, telephone number and home address, for verification and contact purposes. This information is kept confidential.
Editorial on 05/15/2019
Print Headline: Thumbs column
Sponsor Content
Comments