Sarah Huckabee Sanders, former White House press secretary for President Donald Trump, will be the keynote speaker at the annual Lincoln-Reagan Day Dinner on Nov. 19 in Hot Springs, the Republican Party of Garland County and Garland County Republican Women announced Tuesday.
The dinner will be held at the Arlington Resort Hotel & Spa, 239 Central Ave. in the hotel's conference center beginning at 7 p.m. The cost for the dinner is $50 per person, a news release said.
A reception for Sanders, hosted by the Garland County Republican Women, will be held in the Magnolia Room beginning at 6 p.m. Light hors d'oeuvres will be served and reception attendees will be able to meet Sanders. Tickets for the reception are $100 each.
Only advanced ticket sales are available with no tickets sold at the door. Dinner and reception tickets and table sponsorships are available on Eventbrite.com at www.rpgc-gcrwlincolnreagandinner.eventbrite.com, the release said.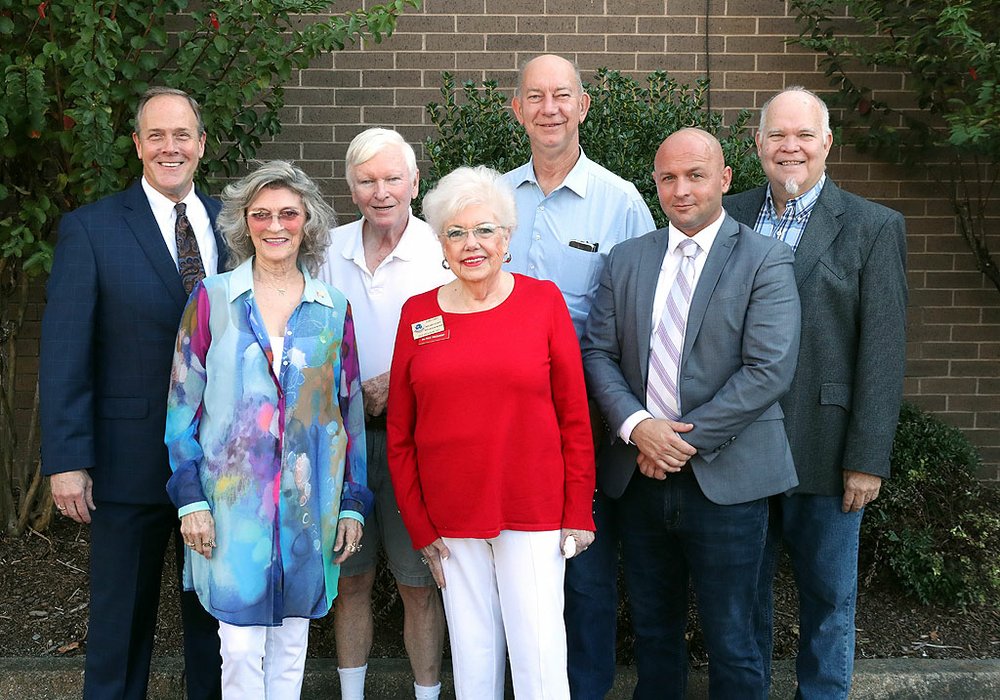 Republican Party members, from left, State Rep. Les Warren, R-District 25, Sharon Turrentine, Jim Keary, Edna Craft, State Rep. Bruce Cozart, R-District 24, Matt McKee, Garland County Republican Party chairman, and Ray Lehman. - Photo by Richard Rasmussen of The Sentinel-Record
"We are looking forward with great anticipation to meeting and hearing from our homegrown leader Sarah Huckabee Sanders," Matt McKee, chairman of the Garland County Republican Party, said in the release.
Sanders, who left her post as press secretary in June, was one of Trump's closest and most trusted White House aides and one of the few remaining who worked on his campaign, according to a June 14 Associated Press article.
Sanders succeeded Sean Spicer, Trump's first press secretary, in mid-2017. Her father is former Arkansas Gov. Mike Huckabee, a two-time GOP presidential candidate. She managed his second White House bid.
Trump has reportedly encouraged Sanders to run for governor, describing her as "a warrior" and stating "she would be fantastic" as Arkansas governor, the AP article stated.
Asa Hutchinson, the current Arkansas governor, was reelected in 2018 and is limited to two terms. The seat will become open in 2022.
Sanders, who is married and has three young children, told reporters after Trump announced her departure she wanted to spend more time with her family but did not rule out running for public office.
"I learned a long time ago never to rule anything out," she said. Sanders was the first working mother and just the third woman to be named White House press secretary.
Local on 10/02/2019