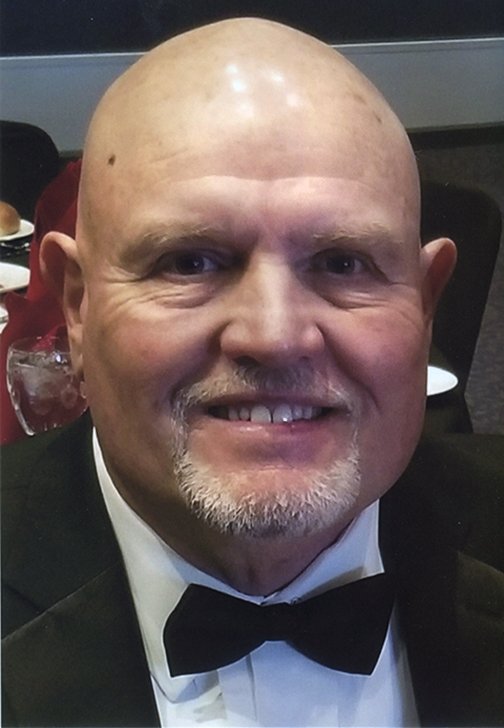 Roy G. Wood
Roy Glen Wood Jr. passed away, Sept. 14, 2019. He was born in Arkadelphia on September 11, 1952, to the late Roy and Vollie Frazier Wood. Roy was a graduate of Camden Fairview High School and Henderson State University. He was a member of Phi Sigma Epsilon Fraternity, the HSU Reddie football team, and earned the nickname "Roy Dawg" during his college years.
He was an accomplished artist who taught art at Camden High School for five years before beginning his 37-year career with International Paper/Georgia Pacific and retiring in 2016. During this time, he served as a rescue captain for the Caddo Valley Volunteer Fire Department for 25 years. Roy was an active member of the Camden Jaycees for a number of years and a Scoutmaster for Boy Scout Troop #24 in Arkadelphia. He was a member of First Methodist Church in Arkadelphia. Roy had a servant's heart and found pleasure in helping those around him.
Roy vehemently loved the outdoors. Some of his happiest days were spent fishing on area lakes and he took great pride in tying his own lures. He loved hunting and enjoyed the fun and fellowship of friends over the years at Bethel Hunting Club. Roy was a people person and loved his huge circle of friends. He never met a stranger and enjoyed conversation with people from all walks of life. In 2007, Roy married the love of his life, Lisa, and together they embarked on a life that was full of adventure, travel, new experiences and dancing the night away. They kept busy entertaining friends in their home where Roy displayed his expertise as a chef, cooking for large gatherings. They were avid campers and spent over six months camping in the last year. One of his greatest roles was that of "Paw Paw" to their precious grandchildren.
Roy is survived by his loving wife, Lisa; and one son, Grant (Phoebe) Wood; two daughters, Brittany (Philip) Wright and Brook Bailey; one sister, Becky (John) Smalling; and two grandchildren, Josie and Anna Kate Wright; two nephews; cousins; and extended family.
Visitation is scheduled from 5--7 p.m. on Tuesday, Sept. 17, at Hot Springs Funeral Home. Graveside Services will be at 10 a.m. Wednesday, Sept. 18, in Memorial Gardens Cemetery in Hot Springs with the Rev. Carroll Jackson officiating.
In lieu of flowers, memorials may be made to Tri-Lakes CASA or Garland County Circle of Friends.
Arrangments are with Hot Springs Funeral Home.
Online condolences at http://www.hotspringsfh.com
Obits on 09/16/2019
Print Headline: Roy G. Wood Jr.
Sponsor Content
Comments