Local Catholic churches have COVID-19 safety measures in place to ensure it's safe to worship on Christmas Eve and Christmas Day.
Both St. John the Baptist Catholic Church of Hot Springs and St. Mary of the Springs Catholic Church are requiring masks, sanitizing hands, and social distancing. Pews at the two churches are marked so that parishioners will be able to keep their distance while worshipping. Both churches also have an overflow area, in case they aren't able to fit everyone.
Video not playing? Click here https://www.youtube.com/embed/-pr2nqkPCBo
"We want to make sure that anyone that wants to come to Mass can feel comfortable, that they are protected and safe," said the Rev. George Sanders, pastor of St. John's.
Any parishioners who aren't able to worship in person, whether they're at a higher risk or just aren't comfortable coming out, will be able to view both church's services via livestream.
"So we understand that there are some folks that are unable to wear masks because they have breathing problems or other difficulties, and we would encourage them to watch the livestream so that they can participate, you know, in Mass that way rather than to trying to come here, because we will require everyone to wear a mask," said parishioner and volunteer for St. Mary's, Jodi Tooke.
Both churches have been employing safety measures to keep parishioners safe during the pandemic since Spring. To learn more about how they are keeping Mass safe, visit the newspaper's website at hotsr.com or download The Sentinel-Record's app.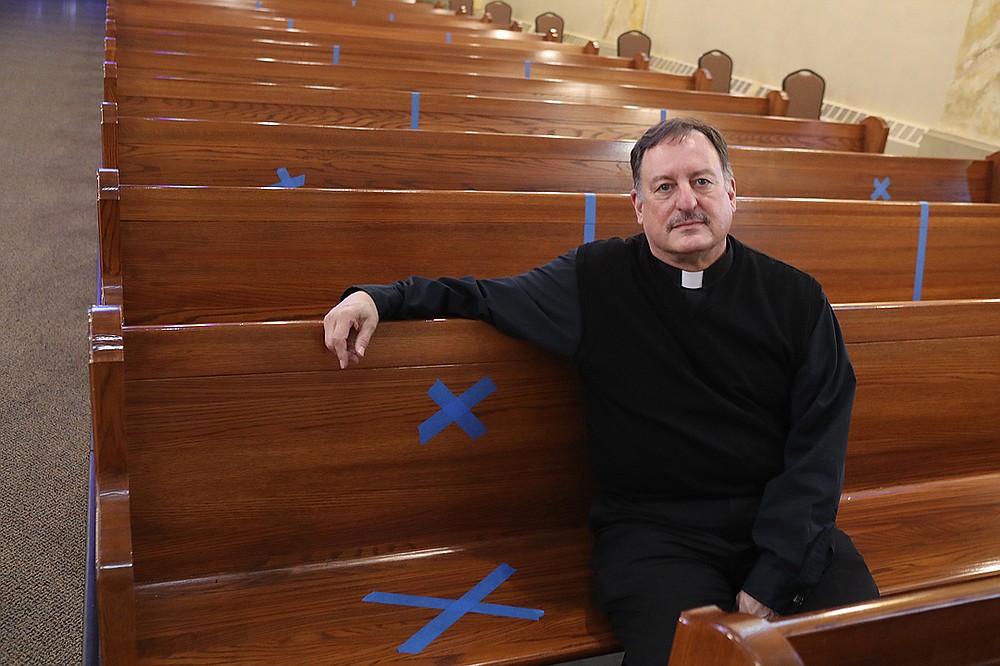 St. John the Baptist Catholic Church of Hot Springs secretary Shelly Dvorak decorates trees for Christmas on Tuesday. - Photo by Richard Rasmussen of The Sentinel-Record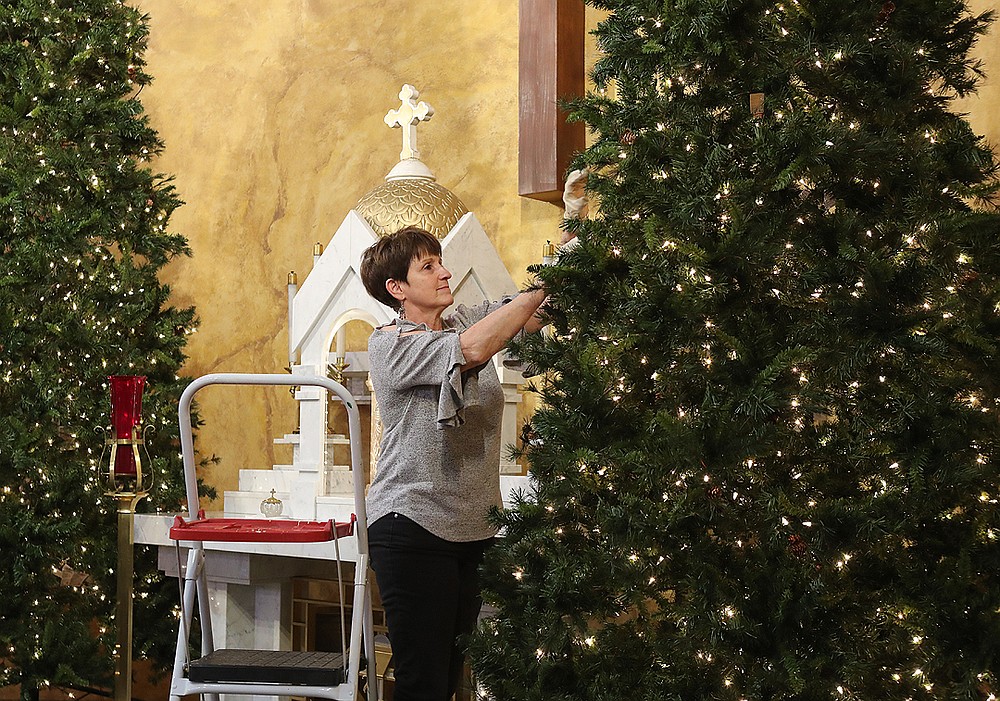 The Rev. George Sanders, pastor of St. John the Baptist Catholic Church of Hot Springs, sits on pews marked for social distancing. - Photo by Richard Rasmussen of The Sentinel-Record