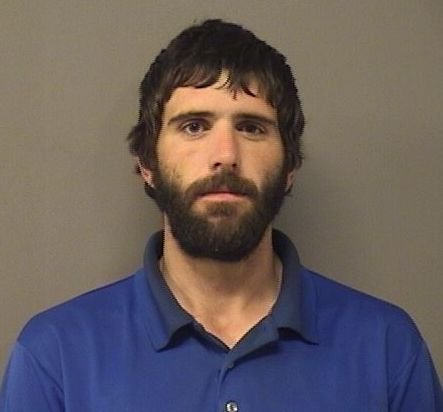 Tanner Ray Fielder - Submitted photo
A Hot Springs man was arrested on a felony warrant for arson Monday after allegedly attempting to set fire to his neighbor's camper and vehicle last week with the victim, his wife and juvenile grandson inside.
Tanner Ray Fielder, 27, who lists a Broadview Drive address, was taken into custody shortly after 4 p.m. in the 100 block of Highway 290 on a charge of arson, punishable by up to 20 years in prison.
Fielder, who lists no prior criminal history, remained in custody Tuesday in lieu of $5,000 bond and is set to appear today in Garland County District Court.
According to the probable cause affidavit, on Friday, a local man filed a complaint with the Garland County Sheriff's Department alleging that a known suspect, identified as Fielder, had tried to set fire to his residence at Leisure Landing RV Park, 201 Broadview Drive.
He said he arrived home at his camper with his wife and grandson and saw Fielder, who lives in the lot across from him, looking at them as they entered their camper.
He said he heard something outside and when he went to investigate he smelled a strong odor of gasoline coming from the area in front of his camper and around his vehicles.
He said he looked closer and saw a white gas tank from a boat that had been placed under the corner of his camper and noted gasoline had been poured over the hood of his vehicle and under the front of his camper.
At that point, he looked over and saw Fielder bent down behind his vehicle watching him. He alleges that he saw Fielder light some toilet paper on fire and then Fielder told him to "back up" or he would get hurt.
He said Fielder began walking toward him with the toilet paper on fire in an attempt to throw it on the gasoline.
Another neighbor came outside and reportedly saw Fielder standing behind the victim's vehicle holding the burning toilet paper.
The victim said he feared for his life and the lives of his wife and grandson so he pulled out his pistol, pointed it at Fielder and ordered him to back up. At that point, Fielder reportedly fled the area running toward the trailer park across the street.
The affidavit notes the total value of all the property Fielder had allegedly poured gasoline on that "would have been destroyed" by fire was $48,500. A warrant for Fielder's arrest was issued later that day.
Local on 02/11/2020
Print Headline: Man faces arson charge after attempting to burn down neighbor's camper
Sponsor Content
Comments