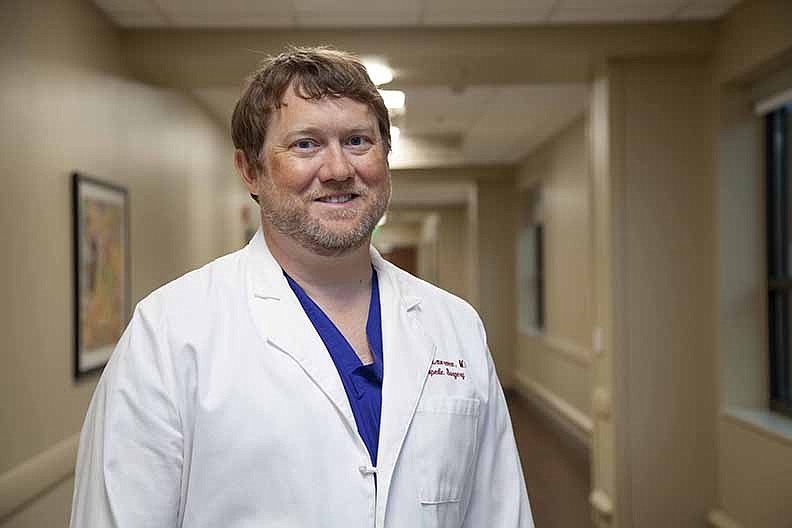 Dr. Brent Lawrence - Submitted photo
Dr. Brent Lawrence, M.D., has joined the staff of National Park Medical Center and will be offering orthopedic services to patients throughout Hot Springs and the surrounding area.
Lawrence brings more than 20 years of clinical experience to NPMC and has the unique perspective of having practiced as a physical therapist prior to his time as an orthopedic surgeon, a news release said.
"Dr. Lawrence is a great addition to our already very strong group of orthopedic surgeons," said NPMC's CEO, Scott Smith. "Being in a community abundant with outdoor recreational activities, orthopedics is a key service line for our region's health care needs. The addition of Dr. Lawrence helps to ensure that we are continuing to fulfill our mission of Making Communities Healthier."
Lawrence joins NPMC from Conway. "He is an Arkansas native and is fond of the Hot Springs area. He practices the full scope of orthopedic medicine including surgical and nonsurgical treatments for joint pain and arthritis, fracture care and sports medicine," the release said.
Lawrence graduated from the University of Arkansas for Medical Sciences. He completed his residency at the University of Oklahoma Health Sciences Center in Oklahoma City. He is certified by the American Board of Orthopaedic Surgery.
Lawrence, his wife, and their children live in Hot Springs.
He is accepting new patients at the Orthopaedic Center of Hot Springs. For a referral or to schedule an appointment, call 501-321-0555.
Sponsor Content
Comments