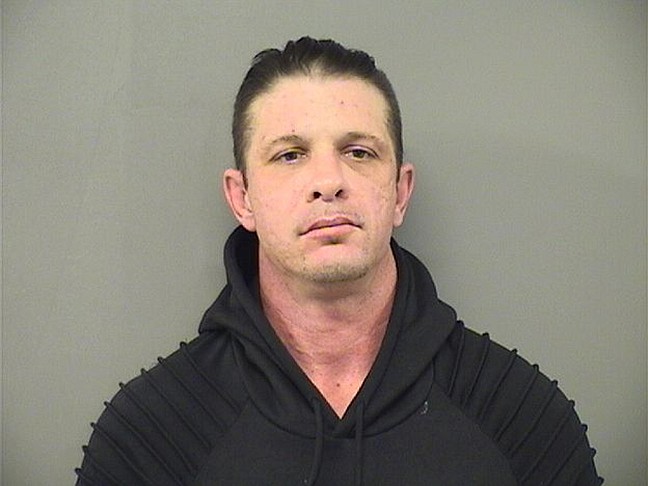 Buddy Lee Harris - Submitted photo
A Pearcy man arrested last year as part of Operation Who's Next?, a nine-month investigation by the local drug task force that resulted in 65 arrests, was sentenced to over seven years in federal prison Thursday on drug and gun charges.
Buddy Lee Harris, 42, was sentenced in U.S. District Court in Hot Springs to seven years and six months in prison followed by three years of supervised release on one count of distribution of meth and one count of possession of a firearm in furtherance of a drug trafficking crime.
According to a release from David Clay Fowlkes, first assistant U.S. attorney for the Western District of Arkansas, Harris was indicted by a federal grand jury in November 2019 and pleaded guilty to the charges in May.
The release states agents with the 18th Judicial District East Drug Task Force launched an investigation into drug trafficking in the Western District, which includes Garland County. In August 2019, detectives conducted a controlled purchase of meth and a firearm from Harris.
The release notes the case was also investigated by Homeland Security Investigations Little Rock and the Bureau of Alcohol, Fire, Tobacco, and Explosives. Assistant U.S. Attorney Bryan Achorn and Special Assistant U.S. Attorney Trent Daniels prosecuted the case as part of Project Safe Neighborhoods, "a program bringing together all levels of law enforcement and the communities they serve to reduce violent crime and make our neighborhoods safer for everyone."
A nine-month investigation by the DTF and other agencies began in June 2019 that resulted in 65 arrests, all related to meth distribution and firearms violations, Prosecuting Attorney Michelle Lawrence said on Feb. 21.
Over 2,014 grams, or 4.44 pounds, of meth were seized along with 20 firearms in Hot Springs and Garland County, many of which were in possession of convicted felons prohibited by law from having firearms, Lawrence, who serves as the DTF project director, said.
"It's the largest we've done as far as the amount of drugs off the street," Daniels, who also serves as the DTF's legal commander, said.
As part of Operation Who's Next?, DTF agents began purchasing meth from a targeted group of individuals who were organized and led by a woman identified as Lessie Galo, 38, of Hot Springs. An investigation revealed Galo's group was suspected of transporting and distributing significant amounts of meth in the Garland County area.
Galo was also suspected of having ties with drug cartel members in Mexico and in Little Rock. The investigation of this organization ultimately led to the arrest of Galo and numerous other suspected leaders and distributors who were members of her criminal enterprise in Garland County.
Galo was sentenced to 25 years in federal prison on Monday in U.S. District Court on one count of distribution of a controlled substance that contained meth. Another member of the drug ring, OV Lekeith Thomas, 36, was sentenced to 15 years in federal prison Wednesday in U.S. District Court on the same charge as Galo.
Sponsor Content
Comments