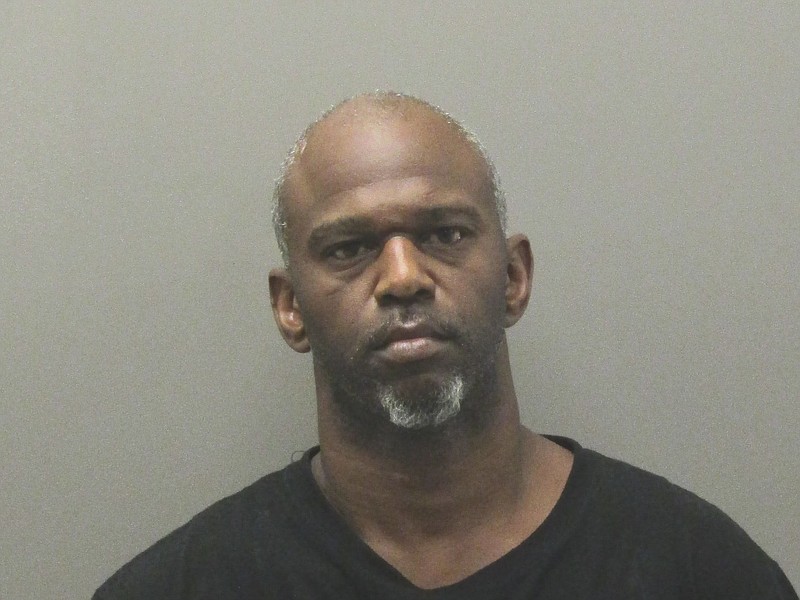 Jason Torrell Finney - Submitted photo
A felon arrested last year after a raid on a Hot Springs residence by local drug task force agents and Homeland Security was sentenced to three years in prison Thursday after pleading guilty in Garland County Circuit Court.
Jason Torrell Finney, 42, who has remained in custody since his arrest Aug. 30, 2019, pleaded guilty to one count of possession of a controlled substance, meth, reduced from the more serious charge of possession with purpose to deliver, and was sentenced to three years in prison to be followed by three years of supervised probation.
Additional felony charges of simultaneous possession of drugs and firearms, possession of a firearm by certain persons, possession of drug paraphernalia and theft by receiving of a firearm were withdrawn. Finney, who was set to stand trial Sept. 16, was also ordered to pay $315 in court costs upon his release.
Also arrested on multiple charges that same day were Lessie Christine Augusta Galo, 38, the listed resident of the home that was raided on Richard Street, and Paul Ambrosia Scaife, 38, of Pine Bluff, who were later indicted on federal charges stemming from the incident so the state charges were withdrawn.
Jose Richard Galo, 18, who also listed the Richard Street residence as his address, was also arrested and pleaded guilty on Feb. 11 to one count of possession of drug paraphernalia and was sentenced to four years' probation while additional charges were withdrawn.
Steven Lakeen Tucker, 29, also of Hot Springs, was also arrested and pleaded guilty March 16 to possession of meth with purpose to deliver and theft by receiving of a firearm and was sentenced to five years in prison.
According to probable cause affidavits, on Aug. 30, around 3 p.m., agents with the 18th Judicial District East Drug Task Force and Homeland Security executed a search warrant at a residence in the 300 block of Richard and had warrants for the arrests of Lessie Galo and Scaife for the alleged delivery of meth.
Once inside, they located Lessie Galo and Jose Galo and Scaife, along with various kinds of quantities of drugs and firearms, resulting in the charges against them.
As officers were executing the warrant, they saw a black Dodge Charger leave the scene but were able to stop the vehicle at Richard and Albert Pike, noting the vehicle didn't make any additional stops before it was pulled over by the officers.
The driver, identified as Tucker, and the passenger, identified as Finney, were both felons on parole with search waivers on file so they were asked to exit the vehicle. As Finney was getting out, he had a baggie containing a white crystal substance in his right hand.
During a search of the vehicle, officers found a blue bag on the center console, readily accessible by both suspects, that contained a black, semi-automatic .45-caliber Hi-Point pistol. The gun was loaded and a computer check revealed it had been reported stolen earlier in Hot Springs.
A backpack found in the trunk contained a zippered pouch marked "Keep Out" that contained another baggie of crystal substance and two syringes. The crystal substance later field-tested positive for meth, a total of 9.1 grams.
Sponsor Content
Comments