The inaugural Hot Springs Spyder Rally got off to a promising start Thursday with over 300 riders preregistered for the event, which will continue today and Saturday at the Best Western Winners Circle.
Jerry Salluom, president of the Central Arkansas US Spyder Riders, told The Sentinel-Record he was happy with the turnout on the first day.
While the rally officially started on Thursday, Salluom said around 150 people arrived early on Wednesday.
"Today there's been a whole lot more, probably 360-380," he said.
"This is our first one (in Hot Springs)," Salluom said, noting that for a first event, these were "pretty phenomenal numbers."
The rally attracted riders from all over the country with attendees from states including Illinois, Minnesota, Virginia and Texas, he said.
The rally is for Can-Am Spyder riders. A Spyder is similar to a motorcycle but has two wheels in the front and one wheel in the back.
Video not playing? Click here https://www.youtube.com/embed/tqozlDNOjKo
Volunteer Tommie Webb said safety and camaraderie are big parts of the machine's appeal. He said he started riding motorcycles in the 1960s but switched to a Spyder "probably 10 years ago."
"I'll never ride anything else," Webb said, noting the Spyder has cruise control and the ability to be put in reverse.
"It's a Cadillac," Webb said.
"It's safer," Salluom agreed, noting a Spyder has a "bigger footprint" than a motorcycle, which makes them more noticeable to drivers with four wheels. "They're not expecting a small footprint. Kind of hard to miss one of these," he said.
Salluom also pointed out that the crowd attending the rally was older.
"A lot of them are retired. It's an older crowd. A lot of us came off two wheels," he said.
"When you get older, it's a lot harder" to drive a motorcycle, Salluom said, noting he made the switch to the Spyder nine years ago after he had to have an ankle replacement.
"My doctor told me I'll reduce the life expectancy of my new ankle" if he kept riding his motorcycle, Salluom said.
"I've been to all kinds of rallies since the '70s," Webb said. "These are the friendliest people in the world."
Vendors Harvey Clark and his daughter Sara Clark both said they were happy with how the event was going.
The elder Clark runs Spyderpops, and sells parts to Spyder owners. He said he helped bring the rally to fruition.
"Since I helped create it, I love it," Clark said.
Clark owned the first Spyder in the state of Arkansas, he said. He still owns it, and has put 94,000 miles on it.
Harvey Clark said they intend for the rally to become a yearly event. "This is going to be one of the biggest events for Spyders. Hope we do it in the (Hot Springs) Convention Center next year," he said.
Sara Clark runs Tattoo Your Ride in Pearcy and was doing custom windshield engravings at the rally.
She said she was enjoying the rally so far. "I love it. The Spyder community is like a big ol' family," she said.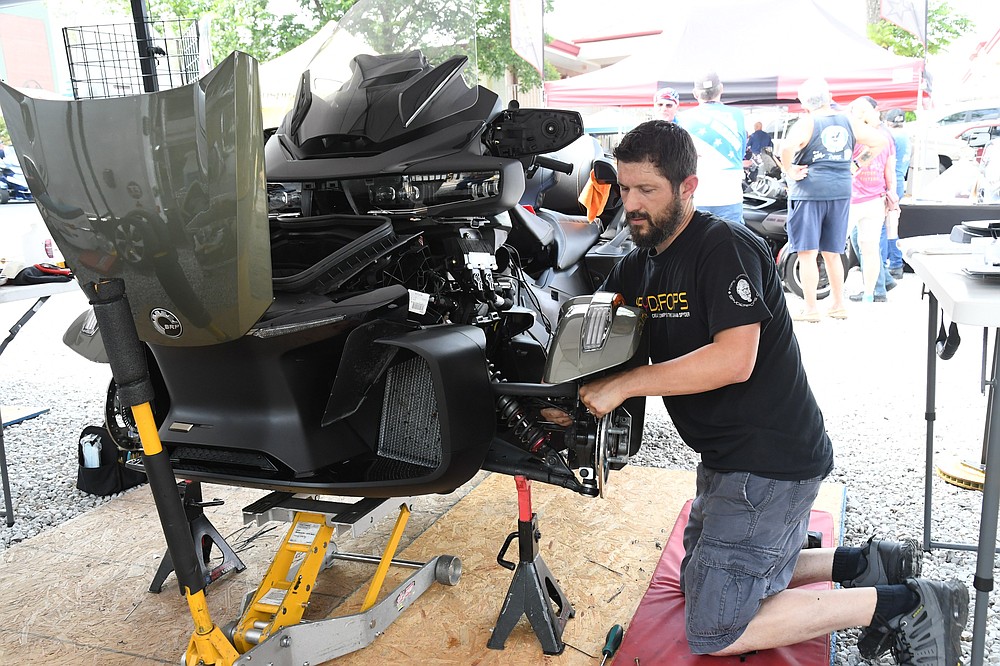 Aaron Hand, of Spyderpops, works on a Spyder at the Spyder rally behind the Best Western Winners Circle on the first day of the three-day rally. - Photo by Tanner Newton of The Sentinel-Record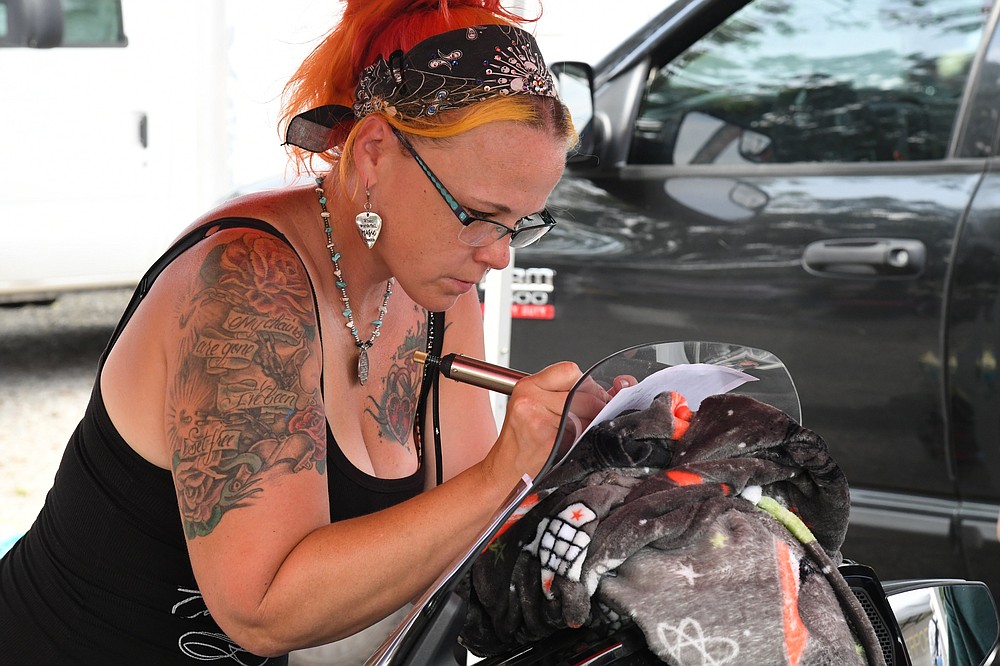 Sara Clark, owner of Tattoo Your Ride in Pearcy, engraves the windshield of a Spyder during the rally. - Photo by Tanner Newton of The Sentinel-Record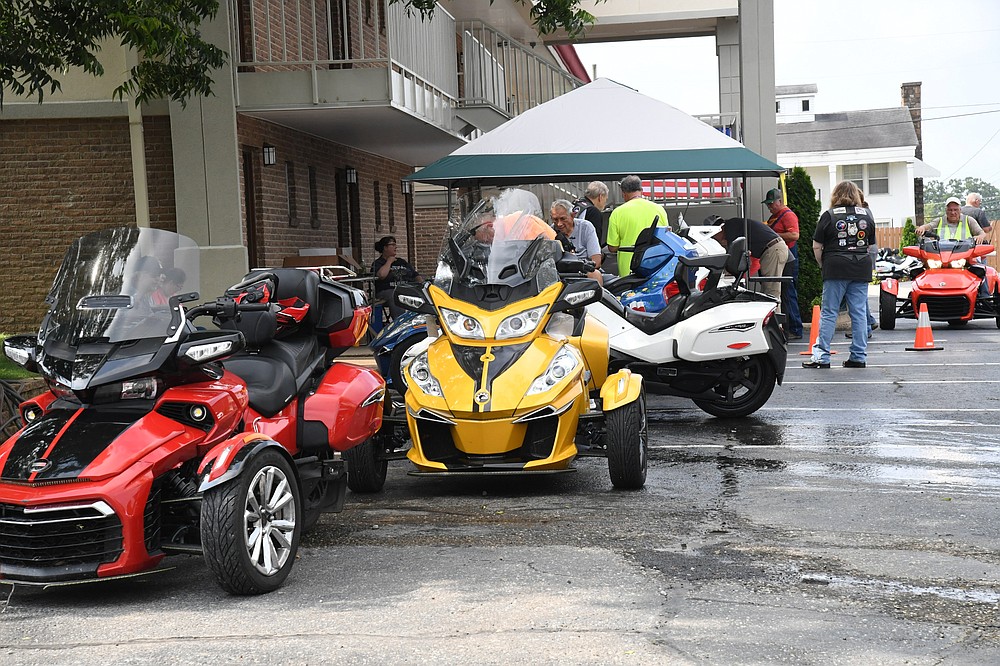 Multiple Spyders are parked at the Best Western Winners Circle for the Spyder rally. - Photo by Tanner Newton of The Sentinel-Record