Students from three local schools are spreading some Christmas cheer while also helping save some four-legged lives by painting festive holiday artwork on the windows of the Humane Society of Garland County's thrift shop.
The organization recently invited students from Lake Hamilton High School, Lakeside High School and Hot Springs World Class High School to paint holiday scenes on the windows of its thrift shop, located at 2026 Central Ave.
As of Tuesday, Lake Hamilton and Lakeside had completed their paintings while the Hot Springs students were expected to finish their window by Thursday.
The scene painted by Lake Hamilton students, who finished their window first, shows Santa Claus and welcomes the New Year, while four students from Lakeside worked on their window last Saturday, painting a Christmas tree.
Lakeside teacher Kristie York said the Humane Society contacted her about the project and she reached out to several students. "I said it's for a good cause" and "the girls love animals."
"Hopefully (the artwork) will bring more people by and they will see what's for sale," York said.
The Lakeside students included Samantha Jaeger, ninth grade, Pleazure Dobbs, 11th grade, and Kira Dozier, 11th grade. They were later joined by Cade Espinoza, a 10th-grader.
When asked why she wanted to participate, Jaeger said, "because it's fun, at least I did it because it's fun."
Getting to show off her artwork publicly is both fun and a little nerve-wracking, Jaeger said. "I know some of us are pretty nervous about it, but it's just art."
"I like animals," and wanted to help the organization, Dobbs said. "The Humane Society doesn't get a lot of support."
Dozier said she decided to help because York asked her to, noting, "Other than that, I just didn't have any plans. I'm having a good time with it."
Espinoza decided to help because "some of my friends were here and I've worked with the Humane Society (before)," he said. "The pet store is pretty cool."
Ivy Wood, Humane Society board member, and Allison Buckner, board president, both watched the Lakeside students work. "Oh, I think it's looking great, and we are so appreciative of their help," Wood said.
One of the reasons behind the artwork is "we are trying to drive attendance for our store," Wood said, noting the sales at the thrift shop "saves a dog's or cat's life," because the money "pays vet bills for our animals" and also pays for food.
Buckner said she also liked seeing the students paint on the windows.
"I'm just glad for the participation," she said, and it was good to see young people volunteering their time with the Humane Society.
"We love to get the young people, so it's not just senior citizens," she said.
The Humane Society of Garland County currently has 60 to 70 dogs and between 30 and 40 cats, Buckner said.
"We adopt out 300-400 dogs a year and (about) 180 cats," she said, noting they are a no-kill shelter.
Those who visit the store will be able to cast a vote for which window is their favorite and the artists of the winning window will receive a free lunch. Wood said they will close the voting on Dec. 15, so the winning team can "have lunch before going on their break."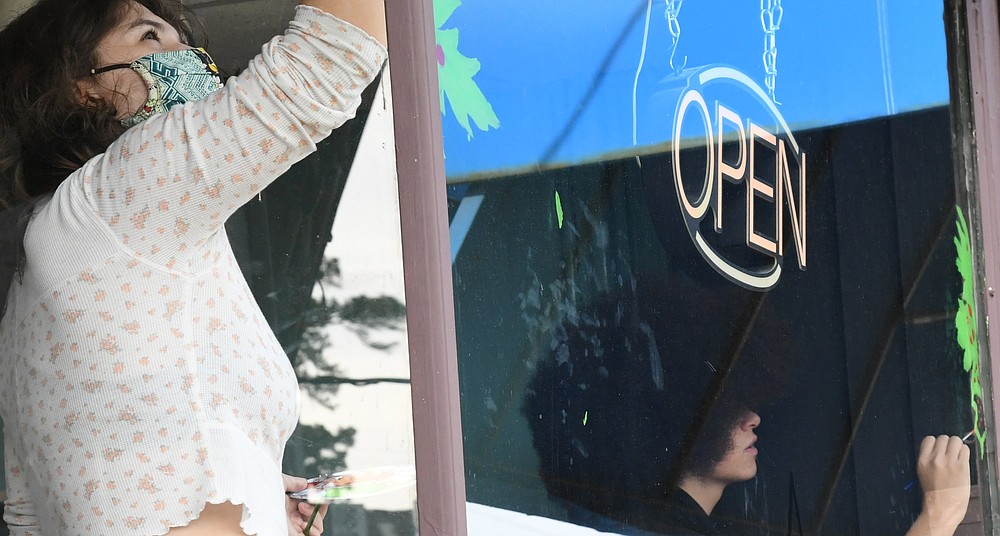 The Sentinel-Record/Tanner Newton /caption: Pleazure Dobbs, left and Cade Espinoza, both Lakeside High School students, paint a Christmas scene on the window of the Humane Society's thrift store. HS ChristmasHumane-3 112021.JPG attached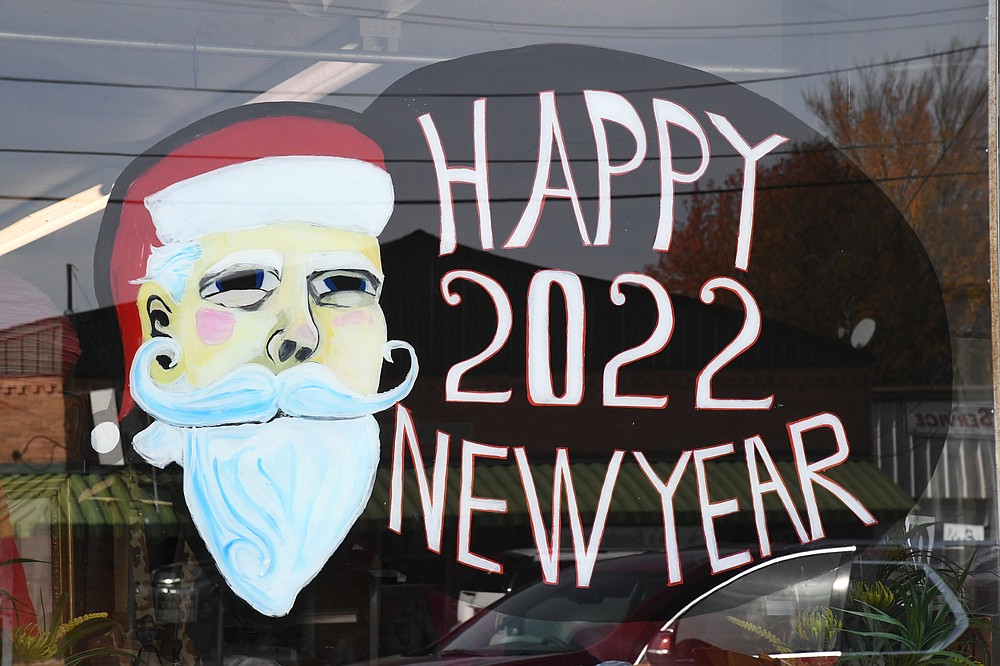 The Sentinel-Record/Tanner Newton /caption: Art painted by Lake Hamilton High School students is seen in the window of the Humane Society's thrift store. HS ChristmasHumane-1 112021.JPG attached