The November exhibit at Justus Fine Art Gallery, 827-A Central Ave., will feature work by artists including Mark Blaney, Beverly Buys, Robyn Horn, Dolores Justus, Jeri Hillis, Sammy Peters, Tony Saladino, Sandra Sell, Gene Sparling, and Elizabeth Weber.
The show will host a reception from 5-9 p.m. on Friday, Nov. 5, as part of the monthly Gallery Walk in downtown Hot Springs.
Peters' richly textured oil, wax and mixed media paintings "have been exhibited extensively around the United States and overseas," a news release said. His work is included in numerous collections around the world including the Arkansas Arts Center, the McDonalds Corporation in London, England, The Venetian Resort Hotel in Macao, China, the estate of Winthrop Rockefeller and the private collection of actor Gene Hackman.
Peters describes his work as a living dichotomy, straddling the line between ambiguity and rhythm.
"My paintings have an intrinsic tempo within them that may not be obvious at first glance. I begin to sense the rhythm of the painting early in the work, and often that sense of rhythm asserts itself in devices like ladder shapes or stripes or polka dots or various marks," Peters said in the release. "The rhythm of the painting perpetuates itself and reasserts itself as I paint, and I just go along for the ride."
A grouping of Weber's nature-based sculptures entitled "Community" will also be included in the November show.
"These works come from that space of knowing from deep within that seasons have important work in the earth and in ourselves. The importance of polarity. That you can't experience light without having lived through darkness. That need to cocoon, close oneself off from the noise and influence of everything around you to metamorph, and to emerge changed and more beautiful for having surrendered to it," Weber said in the release.
Along with his rich landscape and figurative paintings, Blaney also creates wall sculptures that depict a fleeting moment in life capturing the beauty in the everyday.
"Painting and sculpting help me to look closely into the world around and to find pleasure in watching the many forms lit by our sun. The movement and interactions among people, plants, animals, and the weather are plenty reasons to make things," Blaney said in the release.
Owned by artist Dolores Justus, Justus Fine Art Gallery is open 10 a.m. to 5 p.m. Wednesday through Saturday and by appointment. Call 501-321-2335 or visit http://www.justusfineart.com for more information.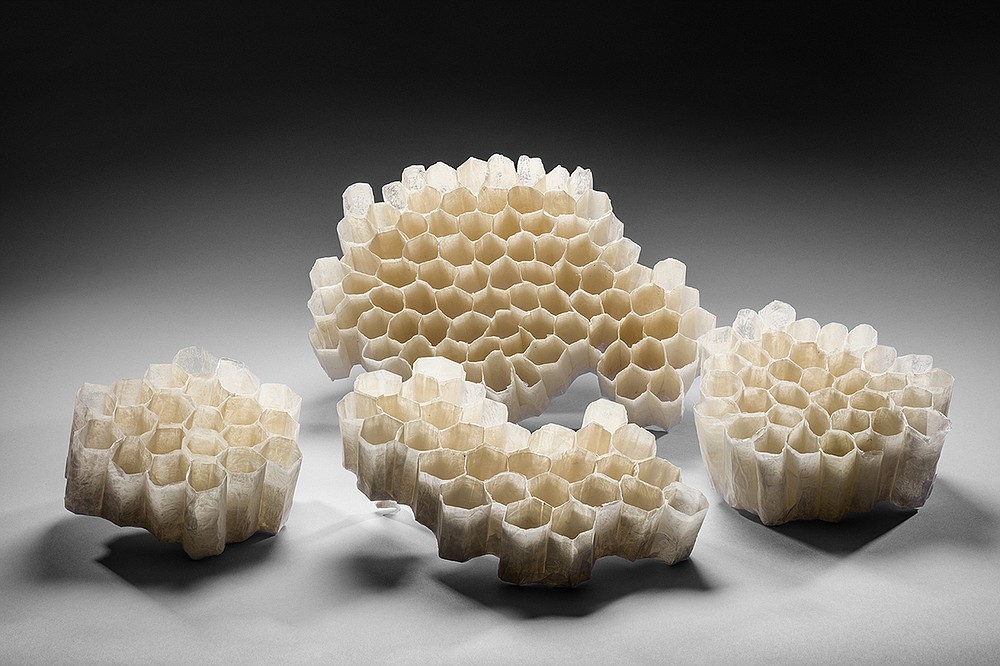 "Community," by Elizabeth Weber. - submitted photo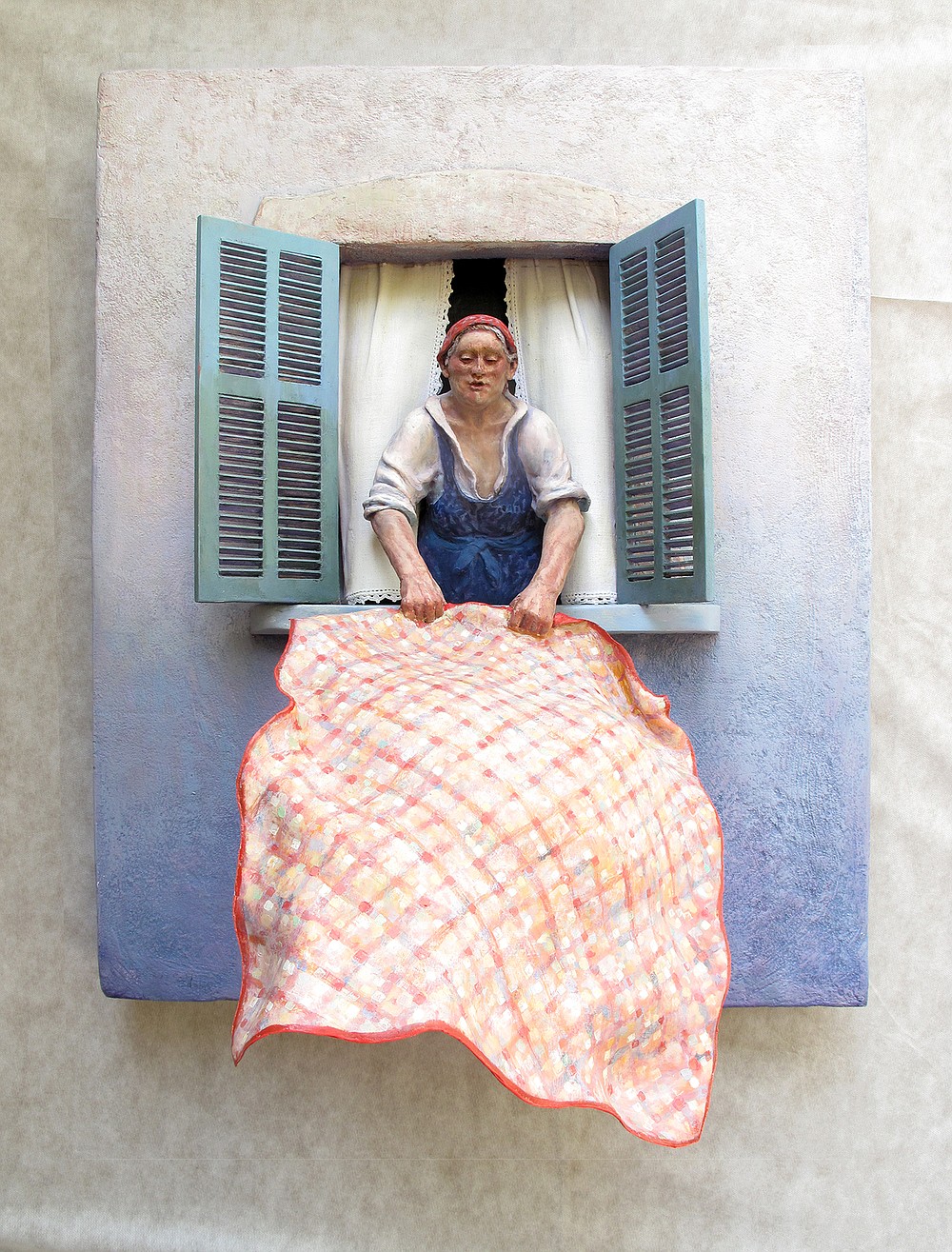 "Singing Quilt," by Mark Blaney. - Submitted photo